FSBO homes near me Clarksville TN
 
FSBO homes near me Clarksville TN – Every month your home is on the market that's one more month of mortgage, insurance and utilities that you are paying. Let me use our resources to sell your home quickly. It will save you money and a lot of time in the long run and it will take a lot of work and stress off your back.
FSBO homes near me Clarksville TN
Selling your own home may be harder than you think – a lot harder: (Information on selling a house in Clarksville TN)
*Selling a home means inviting strangers into your house. Your real estate agent can make sure that only serious, qualified buyers gain access to your home.
*Choosing the right price that is realistic for your market is challenging. The wrong price keeps the right buyers away.
*A sign in the yard isn't much of a marketing plan. Effective marketing takes financial resources, experience, connections, and marketing savvy.
*Selling a home means being responsible for numerous documents, some with considerable liability attached. I will help you handle disclosures, contracts, and other documents.
*The selling process is a full-time job. Do you have the time and energy to devote to it, without missing work?
FSBO homes near me Clarksville TN
*You will need a lawyer or a Realtor to do your paperwork.
*Negotiating the sales price requires finesse – an understanding of buyer psyche, the ability to handle objections, controlling your emotions, and a great deal of patience.
Trust me and the Coldwell Banker team to look out for your interests, and to make the sale process as stress free as possible.
FSBO Clarksville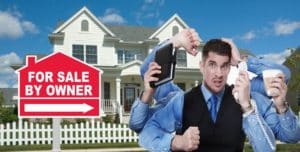 After we sell your home, I would be happy to assist you in the purchase of your next home. (info on buying a home in Clarksville).
FSBO homes near me Clarksville TN…let's change that to SOLD by Ron Dayley-Realtor.
Ron Dayley
Coldwell Banker CM&H
111 S. Riverside Dr.
Clarksville TN 37040
931-552-1700 office
931-249-6598 cell
Clarksville Home Sales