Realtor Customer Reviews Clarksville TN

I pride myself in going the extra mile to make sure my clients are 100% happy with the Real Estate services that my company and I provide.  I am Clarksville TN's first Concierge Realtor.  Furthermore, I work around your schedule.  No matter what price range you are working with, you will be treated as if you are buying or selling a multi-million dollar property.  Read my Clarksville Realtor Customer Reviews and see what my clients are saying.
The best advertising that any Realtor can have is a happy client that would recommend them to their friends and family.  Let's sit down over a cup of coffee and see if I am the right fit for your needs.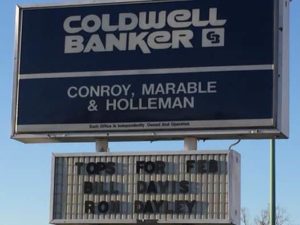 Read more Realtor Customer Reviews Clarksville TN about my services on our corporate website www.rondayley.us The Real Estate business is run on word of mouth and reputation therefore I work really hard to keep my clients happy.  If there is anything I can assist you with, please feel free to call, message or email me.
Realtor Customer Reviews Clarksville TN for Ron Dayley
If you are looking for a professional realtor, look no further. Ron Dayley is that and much more. His attention to detail and flexibility to work with his client is second to none. My family and I truly felt at ease under his care. I would definitely recommend Ron Dayley for any realtor need.

James Y
Ron has been a great help showing properities, submitting offers and handling all paperwork in a timely manner. I would not hesitate to recommend him to friends and family. Ron is very professional, easy to work with and willing to find accurate answers to all your questions! Thanks for all your help!

-Jesse M
Ron is a very professional, diligent and resourceful realtor that listens well to what you need. And really treats you as a valued customer and person. Ron can get whatever you need done in a timely manner.

-Noel M
Extremely professional and honest. Will always go that extra mile for you. Ron is someone you can trust. There is nobody I would trust to work with more in the purchase of a home then Ron.

-Brian C
Realtor Customer Review Clarksville TN Ron Dayley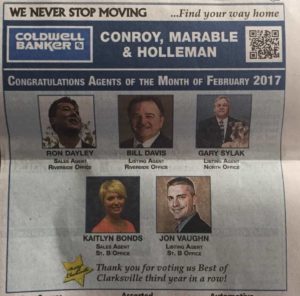 Ron Dayley is one of Three Clarksville Realtors named in the 3 Best Real Estate Agents in Clarksville TN for ThreeBestRated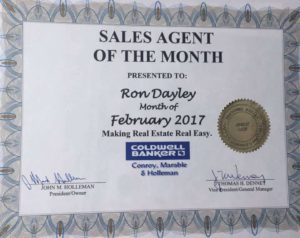 Ron Dayley
Coldwell Banker CM&H
111 S. Riverside Dr.
Clarksville TN 37040
931-552-1700 office
931-249-6598 cell
www.clarksvillehomesales.us
each Caldwell Banker office independently owned and operated

Realtor Customer Reviews Clarksville TN