Waterfront home for sale near Clarksville TN – The Really Good Life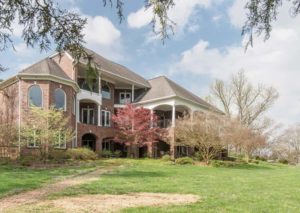 Waterfront home for sale near Clarksville TN
Well, I had a client call me about wanting to buy a waterfront home with a boat lift, swimming pool, at least an acre of land close to Clarksville TN.  We were in luck, I narrowed the search down to two homes, each one had an acre + of land, a boat house with a lift and one even has a full bath. Both homes have a swimming pool (one saltwater), both are 3500+sf and they both are in his price range.
Waterfront home for sale near Clarksville TN
I arranged to have a buddy meet us at the marina with his boat to take us on a tour of the homes, after all what better way to tour waterfront homes than from a boat.  We will be grabbing lunch at Liberty Grill at the Marina afterwards. There are more Waterfront homes for sale in Clarksville TN than people realize, some of them are fabulous mansions.
Anyway, I will keep you updated on how his house search goes.  Life really is good in Clarksville.
Follow up; my client loved both houses.  He put in an offer on one of them but unfortunately this deal fail through but we did find him a different house that he is very happy with.
Waterfront homes for sale near Clarksville TN
There isn't much better than getting off work and heading back to your residents and looking out over the water be it a lake, pond, stream, river or ocean.  Living on the water is relaxing, it's like being on vacation all the time.
Waterfront Home for sale near Clarksville TN, please give me a call and let's get you MOVIN'.
Ron Dayley
Coldwell Banker Conroy, Marable & Holleman
111 S. Riverside Dr.
Clarksville TN 37040
931-552-1700 office
931-249-6598 cell
Clarksville Home Sales 
Waterfront home for sale near Clarksville TN