Discover Your Dream Home in Adams, TN
Homes for Sale in Adams TN – Are you looking for the perfect place to call home in Adams, TN? Look no further! Our expert team has curated a comprehensive guide to help you find your ideal property, with easy access to the highway, proximity to Clarksville, and a serene living environment. Whether you're searching for affordable homes, family-friendly neighborhoods, new constructions, land, or luxury homes, these charming towns have something to offer for everyone.
Finding the Perfect Home in Adams, TN
Defining Your Budget
Before embarking on your journey to find the perfect home, it's essential to define your budget. Knowing how much you can afford will help narrow down your search and make the process more efficient. Consider your financial situation, including down payment capabilities, monthly mortgage payments, and other expenses related to homeownership.
Choosing the Right Location
Adams, TN offer a variety of unique neighborhoods, each with its own charm and amenities. Consider what's important to you and your family, such as proximity to schools, parks, shopping centers, and work. Our experienced real estate team can help you explore the different neighborhoods and find the one that best fits your lifestyle and preferences.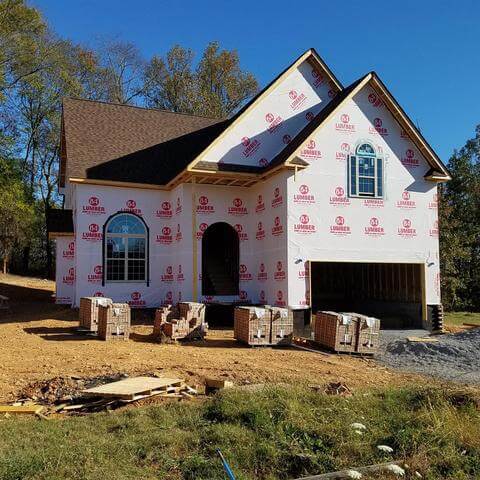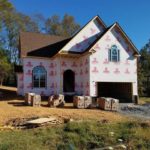 Current Homes for Sale in Adams TN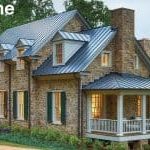 Adams TN
Whether you are looking for farmland or just a large estate to call home, Adams TN may be just what you are looking for.  Easy access to the highway, close to Clarksville, and peaceful living at its best. If you are in the market for an Adams TN home with land, give me a call.
Homes for sale in Adams TN
Engaging a Reputable Real Estate Agent
Partnering with a reputable real estate agent is crucial in your quest for the perfect home. A knowledgeable and experienced agent such as Adams TN Realtor Ron Dayley can guide you through the entire home-buying process, answer your questions, and negotiate on your behalf. We pride ourselves on providing exceptional service, and our team is dedicated to helping you find your dream home in Adams, TN.

Adams TN Realtor Ron Dayley
Getting Pre-approved for a Mortgage
Once you've determined your budget and found the right location, getting pre-approved for a mortgage is the next step. Pre-approval shows sellers that you're a serious buyer and strengthens your position in negotiations. We can connect you with trusted lenders who can help you get pre-approved quickly and hassle-free.
Conducting Thorough Inspections
As you find potential homes, conducting thorough inspections is vital to ensure you're making a sound investment. Our team can arrange inspections to assess the condition of the property and identify any issues that may need attention. We want you to make an informed decision and have peace of mind in your home purchase.
Making a Compelling Offer
When you've found the home that captures your heart, it's time to make a compelling offer. Our skilled negotiators will work on your behalf to present a strong offer that considers market conditions and the seller's motivations. We strive to get you the best deal possible while ensuring a smooth and efficient transaction.
Completing Necessary Paperwork
The home-buying process involves a fair share of paperwork. From offers to contracts and disclosures, our team will assist you in navigating through the paperwork and ensure everything is properly handled. We aim to make the process as stress-free as possible, so you can focus on the excitement of owning your dream home.
Closing the Deal
Congratulations! You've found your dream home in Adams, TN, and your offer has been accepted. The final step is closing the deal, where ownership of the property is officially transferred to you. Our team will guide you through this process, making sure all necessary documents are signed and all funds are transferred securely.
Education in Adams, TN
Adams, TN, boasts excellent schools, providing a strong educational foundation for children of all ages. The community takes pride in its commitment to academic excellence. Some of the notable schools in Adams, TN, include:
Adams Elementary School

Adams Middle School

Adams High School
These schools offer a nurturing and stimulating learning environment, preparing students for future success. Families relocating to Adams, TN, can be confident in the quality of education their children will receive.
Conclusion
With this comprehensive guide, you are well-prepared to find your dream home for sale in Adams Tennessee. Our expert team is committed to providing you with exceptional service and helping you throughout the home-buying process. From defining your budget to closing the deal, we'll be with you every step of the way. Start your journey to homeownership today, and let us make your dream of owning a home in Adams, TN, a reality.
Remember, finding your dream home is not just about searching for a property; it's about creating a life you love. Let us assist you in making this dream a reality in the beautiful town of Adams, TN. Contact our team today, and let's get started on your journey to homeownership.
Clarksville Home Sales (Home Page)