How do you sell your Clarksville TN home?
If you are preparing to sell your Clarksville Tennessee property (house, land, condo), your mind must be in a mess. There are so many different points to think about, that you might think it is just too much to do. However, you shouldn't despair. Many have taken this step before, and there is no reason why you shouldn't be able to go through it as well. With a little preparation and a few pieces of advice, selling your Tennessee property will be a walk in the park. This step by step guide should cover all the essentials of the selling process!
Where to begin?
Whatever we wish to accomplish, it is always crucial to think about what the first step is. It's the same with selling a house. While there are many approaches you can take, I have come to the conclusion that the most vital first step is to find a good realtor!
Finding a realtor
The number one reason why you should find a realtor is that selling has many confusing steps. If you are not an expert on the subject, you will probably make some mistakes. A good real estate agent will do the hard work for you, and make everything less stressful.
Turn to friends and ask for a recommendation. Furthermore, always check the history of the real estate agent. Ask him if he has any references, how long he has been in the business, how many houses he has sold, etc.
After you found the right agent for you, it is time to set a price.
Make sure to price your home properly
If you wish to price your home properly, you must research the market. Find out what the prices of other homes on the listing are, and form a competitive price. While you don't want to be too cheap when compared to others, a lower price will attract more buyers. Nevertheless, never go too much below the true value of your home.
Your home is valued by the footage, the neighborhood, overall features it has, general condition, and many other factors. It is smart to hire a professional appraiser to examine your Tennessee property and set the right price.
Furthermore, when setting a price, consider the time when you wish to sell. January is not a suitable month to sell your home. If you start in February, prices are usually lower. The best time for selling your Tennessee property is during the winter, after the holidays. That's when you can get the best price!
Staging a house
No matter how good a real estate agent is, or how affordable your home may seem, if your house doesn't look presentable, no one will buy it. Staging a house for selling requires finesse and innovative thinking. There are a few different approaches you can take to tackle this difficult challenge.
First, you can always turn to professionals. In most cases that is the best option. However, have in mind that it costs money. If you have a low budget, it is recommended to stage the home yourself. Buy real estate magazines, and use Google to find clever tips on staging.
A few general principles are:
make your front yard stand out by improving the curb appeal
remove drapes and clear everything in front of windows to allow access to natural light
create more space by removing unnecessary pieces of furniture
add accessories on the shelves to make the living room nicer
place a few lamps in strategic positions to provide lighting during night visits
There is much more to staging a house, feel free to find other ideas and implement them!
Handling offers and negotiation process
The next part in this step-by-step guide about selling your Tennessee property is to learn how to handle offers and negotiations. If you did all previous steps properly, you should start getting calls very soon. Buyers will either offer to buy your home at the price you set, or give you a lower offer. Sometimes happens that you even get a higher one, if they are really interested in your place.
Before you start considering any offers, decide for yourself how much are you willing to go below the set price.
Appraisals and home inspections
One other thing that will start happening simultaneously with getting offers is the appraisal and home inspections. Most buyers often hire professionals to appraise the home they wish to buy. That's their way to make sure they don't overpay for the house.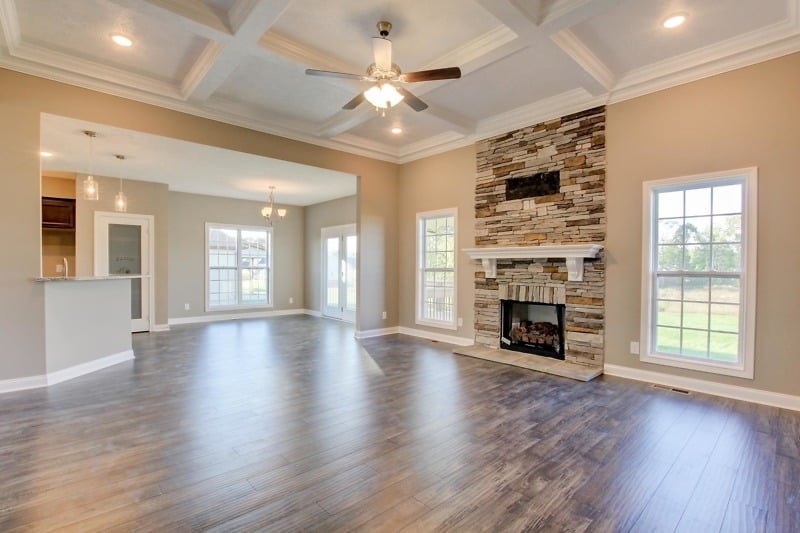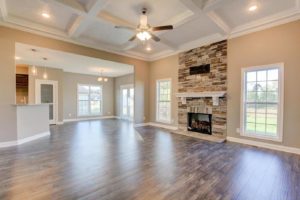 You can expect a home inspector to come to your house and thoroughly look at all the corners. They are trying to verify the structural integrity of the place, and see if there is any mold or pests present. Furthermore, they will also examine HVAC, plumbing, and electrical systems, appliances, utilities, and light fixtures.
You must understand that the inspection is necessary, and prepare well. Clean the house thoroughly, prepare all the paperwork, do all necessary fixtures around the house, and finally, give access to all rooms.
Required disclosures by the state of Tennessee
A disclosure statement is given to the buyer before closing the deal, and it is a requirement by the law. It should cover any possible issues or problems with the house. Here is what you should never forget to disclose if present:
lead-based paint
deaths, or violent crimes
pests and toxins
structural issues, like cracks in the walls, flooding, busted pipes, etc.
any disputes regarding the property
If you fail to mention these issues in the disclosure, you are risking a lawsuit.
Closing the deal
Before you can start reaching out to Tennessee experts in relocation, there is one more step to be taken. The last part of selling your Tennessee property is closing the deal. You are required to sign all the paperwork and transfer ownership to the buyer.
That can be done in the attorney's office, in the house, or somewhere else. Different parts of Tennessee handle this process differently. At some parts, the owner and buyer tend to meet and finalize the deal, while in others they do everything separately.
Hopefully, this step-by-step guide will have you covered for every necessary process of selling your Clarksville Tennessee home. It takes some time, but have patience and the right buyer will show up! Good luck!
You may be interested in this article on How to Buy a House Remotely.