Relocating to Clarksville TN?
Clarksville, Tennessee, located about 50 miles northwest of Nashville, has become a popular destination for people looking to relocate. In recent years, the city has experienced significant growth, attracting new residents from all over the country. There are many reasons why people are moving to Clarksville TN, including its vibrant economy, affordable cost of living, and excellent quality of life.
One of the primary reasons people are choosing to move to Clarksville is its strong and growing economy. The city is home to several major employers, including Fort Campbell Army Base, Austin Peay State University, and Hankook Tire. Additionally, the city has seen an influx of new businesses in recent years, including a new LG Electronics plant that is expected to create over 600 new jobs. This economic growth has created a wealth of job opportunities for local residents, making Clarksville an attractive destination for those looking to establish or grow their careers.
Another key factor driving people to Clarksville is its affordability. Compared to many other cities in the United States, the cost of living in Clarksville is relatively low. Housing, in particular, is very affordable, with a median home price of around $200,000. This affordability makes it easier for people to own their own homes, start businesses, and live comfortably without breaking the bank.
In addition to its strong economy and affordability, Clarksville also offers an excellent quality of life. The city has a thriving arts and culture scene, with many museums, galleries, and theaters showcasing the work of local artists. The outdoors are also a big draw for many residents, with nearby state parks and recreational areas offering opportunities for hiking, fishing, and other outdoor activities. The city also has a robust education system, with several highly-ranked public and private schools.
Perhaps one of the biggest draws of Clarksville, however, is its sense of community. The city has a friendly and welcoming atmosphere, with residents known for their hospitality and neighborliness. There are many community events and festivals throughout the year, bringing people together and fostering a strong sense of civic pride.
Overall, there are many reasons why people are choosing to move to Clarksville, TN. With its strong economy, affordable cost of living, excellent quality of life, and welcoming community, the city offers something for everyone. Whether you're starting a new career, starting a family, or looking to retire, Clarksville is a great place to call home.
Relocating to Clarksville TN and Adams TN
Are you Relocating to Clarksville TN, Adams TN, and its surrounding areas?
How about Adams TN or it's surrounding areas? Our
Clarksville TN Relocation Guide
is a great way to learn about our city and county. Get a free Relocation Guide sent to you via email.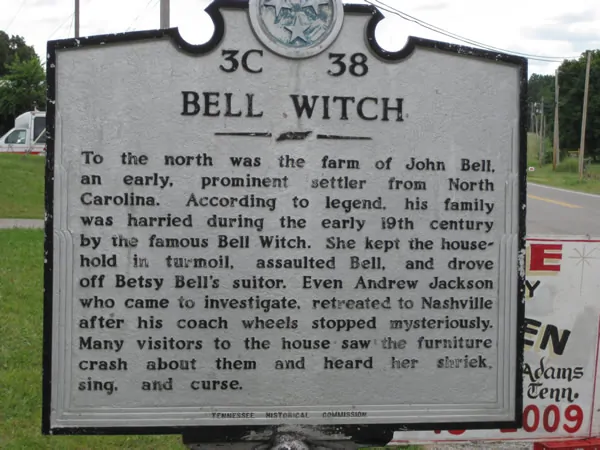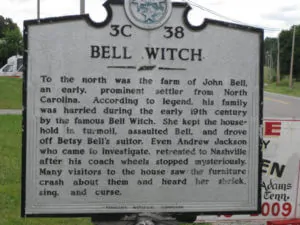 Learn about things that only lifelong residents would know.  Fill out the form and I will send you the Relocating to Clarksville TN Guide or better yet, stop by and have a cup of coffee and pick up the Relocation packet in person.
Did you know that Port Royal TN is one of the wealthiest areas in the United State? That's right, you read that correctly. Estate homes, farmland, and horse farms are the norm.  Best of all the people are friendly, down-to-earth, and easygoing in the Adams, Port Royal TN area.
Adams TN and Port Royal

The Relocation Guide will be handy for all the new Google, Hankook Tire, and LG Appliance employees moving into our area. Clarksville is also growing as a bedroom community for Nashville, the low cost of living and affordable housing is to bring home buyers and investors to our city.
There is a Facebook page for lifelong Clarksville natives and old times with insight that only they would know about living in Clarksville.  Things such as Porters Bluff Cave, the best place to grab fried catfish for lunch, where the flow trails are for dirt jumping… https://www.facebook.com/groups/ClarksvilleInsiders/
Do you want to know where all the hidden neighborhoods are in Clarksville that the locals love and call home?  We have that here on our website.
Graystone https://www.clarksvillehomesales.us/community/graystone-clarksville-tn/     
Greenwood https://www.clarksvillehomesales.us/community/glenwood-clarksville-tn/  and many other neighborhoods.
Many people decide to retire in Clarksville because the community is friendly and the services offered to the citizens are comprehensive. The continued growth shows that the word is getting out that Clarksville TN is the place to be.
The city is spread over 94.9 square miles and is located about 35 miles Northwest of Nashville.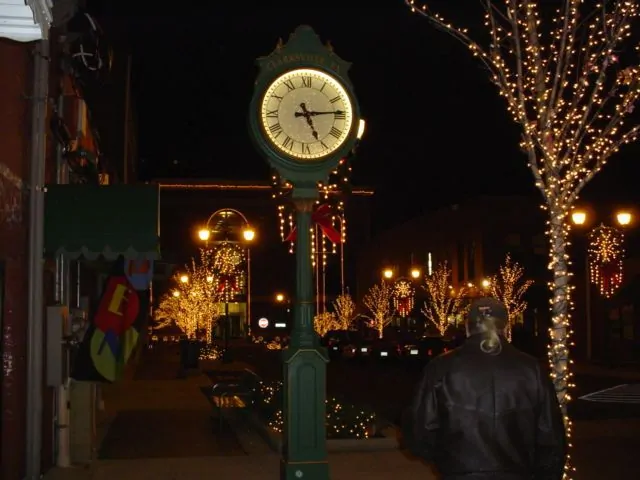 Points of Interest in Clarksville – Moving to Clarksville TN 
One of Clarksville's performing arts hallmarks is its Roxy Regional Theatre. Housed in a 1947 art modern structure, the Roxy is Clarksville's oldest professional theatre and offers a combination of professional company shows and community performances. Similarly, Austin Peay State University's Center for the Creative Arts is another prime example of performing arts, which promotes a variety of musical and dance productions, concerts, and theatrical performances.
Located in historic downtown Clarksville is the Customs House Museum and Cultural Center, one of Tennessee's largest general museums.
Other notable attractions in Clarksville include:
Relocation Realtor Ron Dayley
The Don F. Pratt Memorial Museum, located at Fort Campbell, traces the history of the famed 101st Airborne Division's Screaming Eagles from World War II to the present day.
As you can see, there are many great reasons to move to Clarksville TN and we are just scratching the surface.  This area is an outdoorsman's paradise.  Hunting, fishing, hiking, kayaking, and mountain biking are always available and easy to get to.  KY Lake, the Ohio River, the Mississippi, and Reelfoot Lake are all within easy driving distance.
No matter what it is that you are looking for, Clarksville TN has you covered.  Isn't it time you called Ron Dayley and made Clarksville your home?
Currently Available Homes for Sale in Montgomery County TN

Relocating to Clarksville TN and Adams TN
37040 Relocation Realtors
37041 Relocation Realtors
37043 Relocation Realtors
Moving to Clarksville TN
Ron Dayley Realtor – REAL Broker LLC