Residential Lots for Sale in Clarksville TN
Are you dreaming of owning your own piece of land and building your dream home in a vibrant community? Look no further than Clarksville, TN! This charming city offers a wide range of residential lots for sale, providing an opportunity for you to create your perfect living space. In this article, we will explore the benefits of living in Clarksville, TN, delve into the world of residential lots for sale, discuss important factors to consider when buying a lot, guide you through the purchasing process, and offer insights into building your dream home. Let's get started!
Benefits of Living in Clarksville, TN
Before we dive into the details of residential lots for sale, let's take a moment to understand why Clarksville, TN is an excellent place to call home.
Affordable Cost of Living
One of the major advantages of living in Clarksville, TN is its affordable cost of living. Compared to larger cities in the region, housing prices and everyday expenses are relatively lower, allowing residents to stretch their budgets further. This affordability makes Clarksville an attractive destination for families, young professionals, and retirees alike.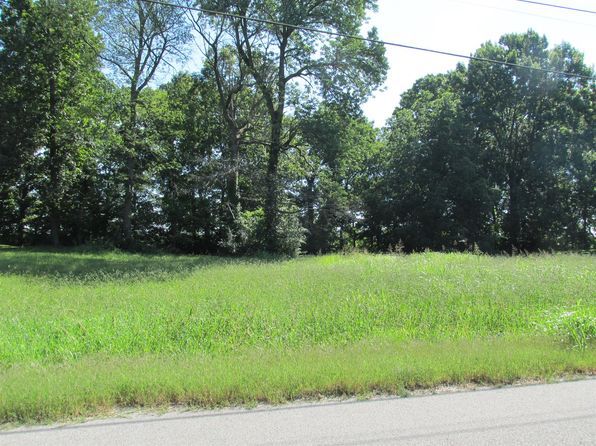 See all the Residential Lots for Sale in Clarksville TN 
Growing Job Opportunities
Clarksville, TN is not just an affordable place to live; it also offers a thriving job market. The city's economy is diverse and expanding, with opportunities in sectors such as healthcare, manufacturing, education, and the military. The presence of Fort Campbell, a major military installation, provides a stable foundation for employment and economic growth.
Excellent Education System
For families with children, Clarksville, TN boasts an excellent education system. The city is home to top-rated public and private schools, providing quality education from preschool to high school. Additionally, Austin Peay State University, a renowned institution of higher education, offers a wide range of academic programs for those seeking further education.
Vibrant Community and Amenities
Clarksville, TN is known for its vibrant community and abundant amenities. The city hosts numerous events and festivals throughout the year, fostering a strong sense of community and providing opportunities for residents to connect with one another. Additionally, Clarksville offers a variety of recreational activities, including parks, trails, golf courses, shopping centers, and dining options, ensuring there is always something for everyone to enjoy.
Exploring Residential Lots for Sale in Clarksville, TN
Now that we've highlighted the benefits of living in Clarksville, TN, let's explore the world of residential lots for sale in this charming city.
Location and Accessibility
Clarksville, TN is strategically located near major transportation routes, including Interstate 24, providing easy access to nearby cities like Nashville and Bowling Green. This convenient location allows residents to enjoy the tranquility of suburban living while having the amenities of larger cities within reach. When searching for a residential lot, consider its proximity to schools, workplaces, shopping centers, and other essential facilities.
Variety of Lot Sizes and Landscapes
Clarksville, TN offers a diverse range of residential lots, catering to different preferences and needs. Whether you're looking for a spacious lot with ample backyard space or a more compact option that requires less maintenance, you can find options that suit your lifestyle. Additionally, the city features a variety of landscapes, including lots with scenic views, wooded areas, and waterfront properties, providing an opportunity to create a personalized oasis.
Availability of Utilities and Infrastructure
When considering a residential lot, it's important to assess the availability of utilities and infrastructure. Most lots in Clarksville, TN are equipped with essential utilities such as electricity, water, and sewage systems. However, it's advisable to confirm the availability of these services and determine any associated costs. Additionally, consider the presence of amenities like paved roads, street lighting, and access to high-speed internet, as they contribute to the overall convenience and comfort of your future home.
Zoning and Building Regulations
Before purchasing a residential lot, familiarize yourself with the zoning regulations and building codes of Clarksville, TN. Zoning regulations dictate how the land can be used, including residential, commercial, or mixed-use purposes. Understanding these regulations ensures that your intended use aligns with the zoning requirements. Similarly, building codes ensure the safety and structural integrity of your home, outlining guidelines for construction, materials, and other aspects. It's crucial to comply with these regulations to avoid potential issues in the future.
Factors to Consider When Buying a Residential Lot
When embarking on the journey of purchasing a residential lot in Clarksville, TN, there are several essential factors to consider. Let's explore them in detail.
Budget and Financing Options
Setting a realistic budget is the first step in the lot-buying process. Determine how much you can afford to spend on the lot itself and take into account additional expenses such as taxes, fees, and future construction costs. It's advisable to consult with a financial advisor or mortgage lender to explore financing options and ensure that you are financially prepared.
Future Development Plans
Consider your long-term plans and envision how the neighborhood and surrounding areas may develop in the future. Research ongoing and proposed projects, such as infrastructure improvements, commercial developments, or new residential communities. Understanding these plans can give you valuable insights into the potential growth and appreciation of your investment.
Lot Orientation and Views
The orientation of the lot and its views can significantly impact your future home's livability. Consider the direction the lot faces and how it will affect natural lighting and energy efficiency. Additionally, assess the views from the lot, whether it's overlooking a beautiful landscape, a neighboring property, or a street. Choose a lot that aligns with your preferences and enhances the overall ambiance of your home.
Neighborhood and Amenities
The neighborhood in which the residential lot is located plays a crucial role in your daily life. Take the time to explore the surrounding area and assess its suitability for your lifestyle. Consider factors such as proximity to schools, healthcare facilities, shopping centers, parks, and recreational amenities. A well-established and convenient neighborhood can greatly enhance your living experience.
Resale Value and Potential Return on Investment
While purchasing a residential lot for building your dream home is a personal endeavor, it's essential to consider the lot's resale value and potential return on investment. Factors such as location, market trends, and neighborhood development can influence the future value of the property. Even if you have no immediate plans to sell, it's wise to consider the potential appreciation of your investment.
Steps to Purchase a Residential Lot in Clarksville, TN
Now that you have a good understanding of the factors to consider, let's explore the step-by-step process of purchasing a residential lot in Clarksville, TN.
Research and Property Search
Begin by conducting thorough research on available residential lots in Clarksville, TN. Utilize online real estate platforms, consult with local real estate agents, and explore public records to gather information about potential lots. Narrow down your options based on your preferences and budget.
Engaging a Real Estate Agent
Working with a reputable real estate agent who specializes in residential lots can simplify the buying process. An experienced agent will have in-depth knowledge of the local market, access to exclusive listings, and the ability to negotiate on your behalf. They can guide you through the entire process, from property selection to closing the deal.
Site Visit and Inspection
Before making a final decision, schedule a site visit to the selected residential lot. Physically inspect the lot to assess its condition, surroundings, and suitability for your intended use. Consider factors such as topography, drainage, soil quality, and any potential challenges that may arise during construction.
Making an Offer and Negotiating
Once you've found the perfect residential lot, it's time to make an offer. Work with your real estate agent to determine an appropriate offer price based on market value and comparable sales in the area. Your agent will handle negotiations with the seller, aiming to secure a mutually agreeable price and favorable terms.
Closing the Deal and Legal Considerations
Once the offer is accepted, the closing process begins. During this phase, various legal and administrative tasks are completed, including title searches, property surveys, and financing arrangements. It's crucial to work closely with a real estate attorney and ensure that all necessary documentation is in order before proceeding with the closing.
Building Your Dream Home on a Residential Lot
Congratulations on successfully purchasing a residential lot in Clarksville, TN! Now it's time to embark on the exciting journey of building your dream home. Here are the key steps involved:
Hiring an Architect and Builder
To bring your vision to life, collaborate with an experienced architect and builder. Share your ideas, preferences, and budget with them, allowing them to create a design that reflects your unique style and accommodates your needs. Select a builder with a solid reputation, excellent craftsmanship, and a portfolio that aligns with your desired home design.
Designing the Home and Obtaining Permits
Work closely with your architect to finalize the design of your home. Ensure that the design complies with local building codes and regulations. Your architect will help you obtain the necessary permits and approvals from the local authorities before commencing construction.
Construction Process and Timeline
The construction process begins once all the necessary permits are obtained. Your builder will manage the construction project, coordinating various tradespeople and overseeing the progress. Regular communication with your builder is essential to ensure that the construction.
[gravityform id="1″ title="true" description="true"]
Residential lots for sale in Clarksville TN