Montgomery County TN Homes for Sale
Welcome to our webpage dedicated to showcasing the best homes for sale in Montgomery County, TN! We are excited to help you find your dream home in this beautiful area of the state.
Montgomery County is located in the northwest corner of Tennessee and is home to over 200,000 residents. It offers a mix of rural and urban living with a range of neighborhoods, schools, and amenities to fit any lifestyle.
On this webpage, you will find listings of homes for sale in Montgomery County. We have a diverse selection of properties, from cozy single-family homes to spacious luxury estates.
To search for homes, simply use our search tool to filter by price range, location, number of bedrooms and bathrooms, and other features. You can also sort the results by price, date listed, and other criteria to make your search more efficient.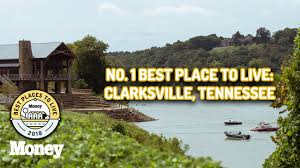 Our listings include detailed information about each property, including photos, descriptions, and virtual tours. You can explore the homes at your own pace and get a feel for what each property has to offer.
If you have any questions or need further assistance, our team of experienced agents is ready to help. We have a deep understanding of the Montgomery County real estate market and can provide you with expert advice and guidance throughout the buying process.
Buying a home is a major investment, and we want to make sure that you find the perfect home that meets your needs and budget. That's why we offer personalized assistance and support to every client, whether you're a first-time buyer or a seasoned homeowner.
We are committed to helping you find your dream home in Montgomery County, TN. So start browsing our listings today and get in touch with us to schedule a tour or ask any questions you may have. We look forward to helping you find your next home!
View All Homes Currently Available for sale in Montgomery County TN