Condominiums and Townhouses Clarksville TN– Luxury condos in Clarksville
Condominiums and townhouses Clarksville TN – There aren't a lot of Condo or Townhouse developments around the Queen City area but there are some.
Highpointe Row offers new Townhouses that overlook the river and downtown Clarksville. These high-end townhouses offer granite countertops, Hardwood floors, and high-end appliances.
Villas of Rudolphtown is a community of high-end condos near Exit 11.  The units are laid out like houses and not your typical condo. Features bonus rooms, 2 car garages, and Formal dining rooms.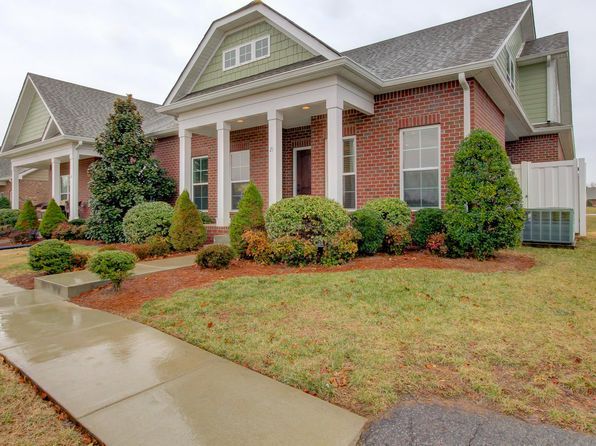 The city of Clarksville is rich in history. European settlers have been in the area since the 1700s. While much of the state's history revolves around the city of Clarksville. As the city has grown over the years, the number and variety of downtown condos have grown as well. Units within the downtown area range from those converted from office buildings to those that are brand new and currently being built. Those units located in older buildings have been expertly updated and converted to offer modern space and amenities. For those who enjoy urban living and the convenience of condo living, downtown luxury condos in Clarksville TN are a perfect choice.
There are some other condominium and townhouse developments in Clarksville but these will give you an idea of what to look for.
Before buying a condo, here are some things to consider.
Condo Living Advantages and Disadvantages
You dream of owning a piece of Americana, but if that dream doesn't include mowing the lawn or spending the weekend on home repairs, consider buying a condominium. A condo can be ideal for first-time homebuyers who want independent living with manageable maintenance. Condos are also a good option for those ready to downsize or who have limited time or desire to manage the maintenance associated with owning a single-family home. Typically, but certainly not always, smaller and less expensive than a single-family home, condos can include attractive amenities such as gated entry, covered parking space, 24-hour courtesy patrol, swimming pool, and clubhouse.
With fewer worries, many people believe owning a condo is easier than owning a single-family home. However, there are concerns to consider when purchasing a condo. It's not just a unique unit; owning a condo means owning a percentage interest in the common areas such as the roofs, lobby, grounds, and building exterior, all of which require money to maintain. To make the best decision for you, know the advantages and disadvantages of buying a condo.
Advantages of Condo Living: condominiums and townhouses in Clarksville TN
Condos tend to be more affordable with lower prices, especially for first-time buyers and single individuals who would prefer a cozier place that perfectly fits budgetary limitations.
Condos are often conveniently located to office buildings, shopping, and entertainment.
Amenities may include a 24-hour concierge, courtesy patrol, activities director, pool, tennis courts, and fitness facilities plus the convenience of no yard work.
Exterior maintenance is the responsibility of the condominium association.
Condo owners receive the same tax benefits as owners of single-family homes.
A manageable size means less upkeep.
Pride of ownership from being an owner rather than a renter.
Luxury condos in Clarksville offer all the perks of living in the right area but at a more affordable price.
Owners are responsible for the payment of condominium association fees and assessments.
Condo owners may pay for amenities, such as a swimming pool, fitness center, or clubhouse, that they may not use.
Monthly fees and special assessments may increase unexpectedly because of sudden and unanticipated maintenance needs.
Multi-family living is not always desirable for some people. The noise level that may be generated by living with shared walls, ceilings, and floors can be high.
Limited parking is often a problem in an area not attached to or near the unit.
No yard in which to putter or grow a victory garden.
Condominium Declaration and Rules and Regulations. These may include restrictions on noise levels, outdoor barbeques, and pet ownership. Renovations and even the curtains you can put in your windows.
Owning a condominium is quite different from owning a single-family home and comes with its own peculiarities. Before you jump into the condo market with both feet, make sure that the condominium lifestyle is right for you.  But if Condo living is for you, it can make for a carefree enjoyable life.
Ron Dayley Realtor