Homes for sale in Sevierville TN
Sevierville, TN is a picturesque town located in eastern Tennessee that has become increasingly popular as a residential destination in recent years. Buying a home in Sevierville can be an excellent investment for several reasons. Firstly, Sevierville has a relatively low cost of living compared to other cities in Tennessee. This means that homebuyers can get more for their money and enjoy a comfortable lifestyle without breaking the bank. The town's property values are also steadily increasing, making it a promising location for long-term investments. Our Sevierville Realtors have you covered. 
Sevierville's proximity to the Great Smoky Mountains National Park is another reason why it's an attractive location to buy a home. The park is renowned for its natural beauty, and residents of Sevierville have easy access to hiking trails, fishing, boating, and camping activities. The park is also a popular tourist destination, bringing in millions of visitors every year. This can provide potential income-generating opportunities for homeowners in the area who may choose to rent out their properties to tourists looking for a place to stay.
Sevierville TN Vacation Homes for Sale
Sevierville's community is another reason why buying a home in this town is a good idea. The residents of Sevierville are known for being friendly, welcoming, and hospitable. The town has a strong sense of community, with many local events, festivals, and activities that bring people together. This makes it easy for newcomers to integrate into the community and make new friends.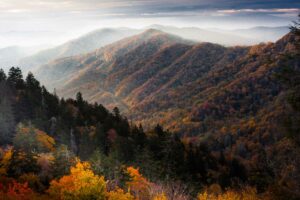 Sevierville Homes for Sale
Sevierville's economy is also thriving, providing job opportunities for residents and ensuring the town's continued growth and development. The town has a diverse economy that includes tourism, retail, healthcare, and education sectors. The presence of several large employers such as LeConte Medical Center, Sevier County School System, and Dollywood provides job stability for residents.
Finally, Sevierville's quality of life is exceptional. The town has a low crime rate, excellent schools, and a variety of amenities such as parks, sports facilities, and community centers. Sevierville also has a vibrant arts and culture scene, with several theaters, galleries, and music venues that offer year-round entertainment. Overall, buying a home in Sevierville is an excellent investment for those looking for a peaceful and active lifestyle in a beautiful setting.
Sevierville TN Realtors
We offer a range of tools and resources to help you in your home-buying journey. Our team of experienced real estate agents can guide you through the entire process, from finding your dream home to negotiating a fair price and closing the deal. We also provide valuable information on financing options, local schools, community events, and more.
Whether you're a first-time buyer or an experienced investor, our website is the perfect place to start your search for cabins, real estate, a condo, or a house in Sevierville TN. With our expert guidance and vast resources, you can find the perfect home that meets your needs and fits your budget. So, what are you waiting for? Start your search today and let one of our Realtors help you find your dream home in Sevierville TN.
Sevierville TN Homes for Sale and Real Estate Sales

Homes for sale in Roane County TN