Springfield TN homes for sale
Welcome to Springfield, Tennessee, a charming city in Robertson County known for its small-town atmosphere and rich history. If you're in the market for a new home, Springfield offers a range of options that are sure to suit your needs and preferences.
When it comes to homes for sale in Springfield, you'll find a variety of styles, sizes, and price ranges. From cozy single-family houses to spacious estates, there's something for everyone. Whether you're a first-time buyer or looking to upgrade to a larger home, Springfield has options to accommodate different budgets and lifestyles.
One of the highlights of living in Springfield is the strong sense of community. The city hosts various events and festivals throughout the year, bringing neighbors together and creating a friendly and welcoming atmosphere. From local farmers' markets to parades and concerts, there's always something happening in Springfield.
Nature lovers will appreciate the abundance of outdoor activities available in and around Springfield. The city is surrounded by beautiful countryside, offering opportunities for hiking, fishing, and exploring nature trails. If you enjoy golfing, there are several golf courses in the area where you can tee off and enjoy the scenic views.
Springfield also boasts a convenient location, with easy access to major highways and interstates. This makes it an ideal choice for those who work or commute to nearby cities like Nashville or Clarksville. You can enjoy the benefits of small-town living while still being within reach of larger urban centers.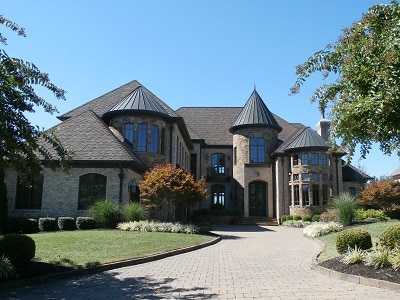 When searching for a home in Springfield, it's helpful to work with a local real estate agent who is familiar with the area. They can guide you through the buying process, provide information about neighborhoods and schools, and help you find the perfect home that meets your specific criteria.
As you explore homes for sale in Springfield, consider factors such as the size of the property, the number of bedrooms and bathrooms, and any additional features that are important to you. Take the time to visit different neighborhoods and tour homes to get a feel for what each has to offer.
In conclusion, Springfield, Tennessee, offers a welcoming community, outdoor recreational opportunities, and a range of homes for sale. Whether you're looking for a cozy starter home or a spacious family residence, you're sure to find a property that suits your needs in this charming city. Start your search today and make Springfield your new home.
Ron Dayley is a Licensed Realtor with REAL Broker and he knows the Springfield area well and would be happy to show you around and help you find the right home for you and your family.
Real Estate & Homes for Sale in Springfield TN