Going through a divorce in TN? Selling your house in Clarksville due to Divorce?  Let me manage the sale of your property so you can go on with your life. You need a neutral professional to handle the details of your home sale. Let's sell your home so you and your ex can get on with living the rest of your lives. Don't let the buyers use your divorce to lowball you on your home. You don't have to lose money on selling your house due to divorce.
Division of Property


Selling a house in Clarksville due to Divorce
The Win at All Costs mentality rears its ugly head too often in divorces. If you do decide to sell the house, work with a Realtor who understands divorce and someone both parties trust. The likelihood that the two parties are not getting along is not just a possibility, it is the entire reason everyone is discussing the home sale.
Having both parties at the first meeting with the Realtor, or listing appointment is extremely important. The Realtor works for both of you, the goal of the agent should be that neither party feels as though the agent is taking sides. Communication with your Realtor is vital in every real estate transaction, but it is even more important in a divorce situation. Your agent has to be there to answer questions from both of you. Their job is to sell your home for the most money in the least amount of time.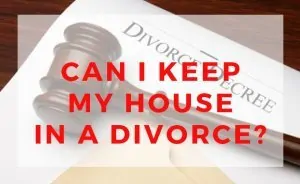 Gather information
There's some information that prospective purchasers will be interested in and curious about, even if they don't come out and say so. I recommend you gather all this information and put it together in a notebook that you label clearly and leave on a highly visible surface like the kitchen counter or a table in the foyer. You should have the following information in your notebook:
Things to do
*Copies of property tax payments and/or condominium fees for the last year
*Loan balance, loan account number, monthly payment, interest rate, and terms of assumption, if any
*List of personal property that will stay with the house (for example, window treatments, lawn tractors, etc.), and a list of personal property that will not stay with the house.
*Bylaws of any homeowners' association or condominium association to which you belong
*Description of any unresolved defects (talk to your real estate agent about what you will eventually be required to disclose, and disclose it now). If you have a problem you know about and don't intend to correct, such as a settling foundation or a damp basement, you might as well come clean about it.
*Utility bills for the last year (preferably with a summary list of the amounts)
*List of all the energy efficiency features your house includes, such as variable speed or mini-split heat pump, double pane windows, extra insulation, and passive solar design, together with any information you have about the utility savings from these changes.
Divorce forces the Sell of your house in Clarksville
*List of security features your house includes, such as deadbolt locks, security system, and changes in landscaping.
*List of other features about your house that you consider appealing, such as built-in appliances, extra closets, whirlpool, hardwood floors, etc. Before you post this list, though, make sure your real estate agent looks it over. That innovative laundry room design you developed may seem quirky and just plain weird to the rest of the world, and it may be best not to call attention to it.
*Description of the landscaping around the house, and the recommendations for its proper care.
*Description of any warranties still in effect for your house or any equipment that will stay with it.
*Termite inspection certificate or bond.
*Floor plan if you have it.
Your Realtor and Lawyer will be your best friends
Survey if you have it.
Title insurance policy.
A professional appraisal of your property if you have it.
Map of the area around your house showing the location of your house in relation to schools, shopping, transportation, and parks.
If your neighborhood is strong and stable, talk a little about it. *Mention how many families have people at home during the day, how many children of what ages live nearby, etc. Avoid specifics about neighbors, though. Almost no one appreciates having their name, address, or family circumstances provided to strangers.
Present a United Front to Potential Buyers
Even though people can handle knowing you're divorcing, the last thing they want to do is to step into a conflict between the two owners of the house they want to buy. I usually recommend that you and your spouse agree on who is going to have contact with the realtor and potential buyers and make it clear to your agent that the designated spouse speaks for both spouses. Keep the other spouse out of the picture entirely. Keep it simple for real estate agents and buyers.
Think Commodity | Selling your home is a joint effort
This is your home, where your dreams and your children have grown up together. I know it may be agonizing for you to part with it. I also know that those crayon marks in the hall may be part of a precious memory for you. Get over it. Your house is a commodity, and you need to move it. Don't think I'm Selling my House in Clarksville due to Divorce because of you, that does nothing but give the upper hand to the home buyer.
Selling a house in Clarksville due to Divorce? Call a good Lawyer and Realtor
What does this mean? It means you are merciless about appealing to all and offending none. It means you detach yourself from your house and listen to other people's advice about what you need to do to sell it.
This does not mean you should spend a lot of money getting your house ready to sell. On the contrary, you should avoid expensive improvements unless there's no question they're needed (for example, a new roof if you actually have leaks).
Let's get your house sold
Now, having just told you that your house is a commodity, I have to add that part of selling this commodity is creating an image for the people who are considering buying it. Real estate agents say that buyers have to imagine themselves living in a house. Show a happy front or don't be seen at all; The whole I'm Selling my Home due to Divorce makes some couples worry about buying an "unlucky" house.
By all accounts, repainting is often one of the least expensive and most effective improvements you can make. Concentrate on neutral colors. This is not a time for creativity, and it's not a time to say (as too many sellers do), "I know this needs repainting, but I'll let the new buyer decide what color." Go ahead and paint it beige so it looks fresh, open, and clean. The buyer can always add the lime base and chartreuse accent borders later.
Changes to your floors are usually more expensive, so you should make them sparingly. If your linoleum is buckling in the kitchen, replace it. If it's just boring, leave it alone.
Everything needs to work. Go through the house and methodically tighten loose hardware, replace loose or missing doorstops, and oil hinges and doorknobs. Replace or repair leaky faucets and toilets.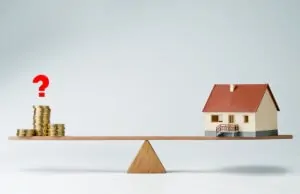 Set the Right Price
Part of treating your house as a commodity is pricing it to move. You may think you already know what houses in your neighborhood have sold for, but avoid relying on the grapevine. Your agent will do a comparable check of houses nearby and adjust the recommended listing price for differences among the properties; that's generally the most reliable estimate of what your house will sell for. Focus on your neighborhood. The maxim real estate professionals apply to the valuation of real estate is that there are three factors that govern value: location, location, and location. It simply makes no sense to try to infer the value of your house from what a similar house somewhere else sold for.
Selling your house due to Divorce
By the same token, however, real estate value today depends on many factors other than location:
Seasonality (your real estate agent can help you gauge the effect of this in your area)
Local and state economic conditions
The strength of your local school system
The condition of your house
Interest rates (an assumable low-interest loan may make your house unusually valuable when rates are high
Availability of possession (in some circumstances, the value of your house may be much higher if the buyer knows it's available right away, or in time for school to begin)
Setting a price that's too high has two negative effects. First, it will extend the time that it takes to sell your house, which extends the time you're making the mortgage payment. Second, as your house sits on the market, your listing will become stale, and people will begin to wonder what's wrong with it. A stale listing will almost always fetch a lower offer than one that's new on the market.
Clean your Home 
 Your house needs to gleam when the seller sees it, and it needs to smell clean too.
Pay special attention to bathrooms. If you have window coverings that make them darker or seem smaller, get rid of them. Clean the shower and toilet thoroughly, paying special attention to the base where the toilet meets the floor (that's a real problem area for most of us).
Pay special attention to your kitchen. Many people make the decision about whether to buy a house based solely on their opinion of the kitchen. Clean your oven and clean the exhaust hood and cooktop on your stove.
Clean the outside of water heaters and furnaces. Here's a trick: Inspectors often drain the bottom of a water heater to see how much iron is deposited in it. You may want to drain it yourself beforehand to remove any loose rust.
Clear out your clutter
This is different from cleaning. Most people have too much furniture in their homes, so you probably do too. Get it out of there. Your house needs to be furnished, but sparingly furnished. If you have to, rent a storage warehouse for the extra pieces. (Or if you're moving to a smaller place, go ahead and donate them or sell them at a garage sale).

The countertops in your kitchen need to be virtually clear. Stow the toaster, blender, and extra trays in a closet or a plastic tub somewhere out of sight. Be merciless.
Let's all say together, "Garages are for cars, and attics are for junk." If you have junk in your garage, lose it.
Avoid Empty – Sadness
Remember we said your house should be furnished? If you and your spouse have both moved out of the house, leave basic furniture there until the house sells. If you have to, rent furniture. Don't try to sell an empty house. It's just too hard for most buyers to imagine living in it.
Focus on Curb Appeal to help sell your Clarksville TN Home
This is the time to fix that loose brick on your porch. Make sure the lawn is kept mown and trimmed during the entire selling process, even after you have a contract. If your mailbox lists to starboard, this is the time to straighten it up. Replace that rusty-looking doorbell button, and polish the brass plate on your door. Replace the worn doormat with a new one.
Agree on Who's Paying for What  
When you and your spouse agree you're going to sell the house, it's easy to think that the issue is resolved and nothing else needs to be decided. Oh if it were only so simple! How will you handle it if you need to put in a new heat pump while you're trying to sell the house? What if the buyer demands gutters, or resurfacing the driveway? If at all possible, think through these issues while you and your spouse are negotiating, so you won't have to have another fight down the road when the bill is due.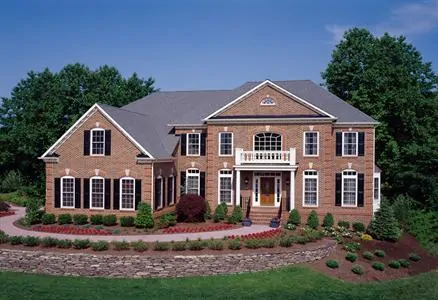 Capital Gains Tax on the Sale of the House
There was a day not too long ago when people going through a divorce could take on a big risk of exposure to the tax on capital gains. Now though, for any sale of your home after May 7, 1997, capital gains are unlikely to be a problem.
You can now exclude up to $250,000 of the gain on the sale of your house — $500,000 for a married couple. And you'll be able to exclude that much again if you sell another house after another two years. You (or your divorced spouse pursuant to a divorce agreement or order) must have lived in the house for at least two of the last five years.
Clarksville's Divorce Real Estate Expert