VA Loans – Clarksville TN
What is a VA Loan?
A VA (Veterans Affairs) loan is a type of mortgage loan that is guaranteed by the United States Department of Veterans Affairs and is available to eligible active-duty military members, veterans, and some surviving spouses.
The VA loan program was created to help veterans and active-duty military members become homeowners. The program provides several advantages, including no down payment requirement, no private mortgage insurance (PMI), and generally lower interest rates than other types of loans.
To be eligible for a VA loan, a person must meet certain service requirements, such as serving a certain amount of active duty time. The loan can be used to purchase a home, refinance an existing mortgage, or make home improvements.
So many times I have had young soldiers and their spouses come up to me and tell me that they are ready to buy a house. When I ask them if they have been pre-approved to a certain amount, they will tell me something along the lines of "I am a vet and I will be getting a VA Loan so it's not an issue". Well, that's not the case most of the time. Your credit rating still comes into play. I don't know why so many vets in the Clarksville TN area seem to think it's an entitlement that they will get no matter how bad their credit scores are. A VA loan is not a guarantee, it is a government-backed program, not a guaranteed loan for vets.  There are also some very common VA Loan Mistakes to look out for as well.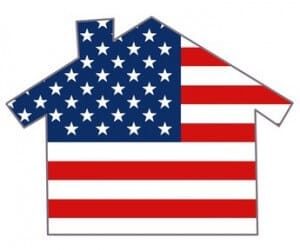 VA Loan mistakes in Clarksville TN
Eligibility Requirements for a VA Loan in Clarksville
Your length of service or service commitment, duty status, and character of service determine your eligibility for specific home loan benefits.
Learn from our Experience
If you have a credit rating below 580 and are in the military, you are not going to get approved for a VA Loan or a conventional loan. Most places will want to see a 620 or higher score. The VA will get you a Zero Down Payment, which can be somewhat easier to get approved, doesn't have a PMI attached to it but you still must qualify.
Once you do get approved for a loan and find a house, the loan is not a done deal until you go to closing. I have seen soldiers get approved for a loan and while they were looking for a house, they went out and bought a car, or motorcycle or even just opened new credit card accounts so they could buy furniture once they moved in. Well, this just took them over their limit, and now the loan is dead in the water.
VA and FHA
The lenders run your credit again just before closing (this holds true for FHA and VA Loans) and any new purchases or credit checks can and will throw a monkey wrench into the entire process. Don't BUY anything while you are waiting to close on your home. Credit inquiry will hurt your credit rating.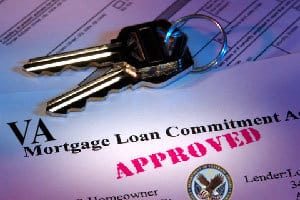 Please wait until after you close on your house before you make any other purchases. Don't hurt your chances of homeownership just because you couldn't wait 30 days to close. You can still get your new truck or motorcycle after you close on your home but you will most likely not be able to buy the house if you get the toys first.
Play it smart and you can get that house you've been wanting.
VA Loan Real Estate Specialist