Phillips Estates subdivision, Clarksville TN
Phillips Estates is a stunning community located in Clarksville, TN that offers a peaceful and serene living experience. This neighborhood features elegant homes with modern amenities and an exceptional location that allows residents to enjoy easy access to shopping, dining, and entertainment options.
The homes in Phillips Estates boast spacious interiors, high-end finishes, and energy-efficient features that make them both luxurious and practical. The community also offers ample outdoor spaces where residents can unwind, relax, and take in the picturesque surroundings.
Moreover, Phillips Estates is conveniently located near major highways, making it easy for residents to commute to nearby cities like Nashville or access other destinations in the area. With an excellent school system, diverse attractions, and numerous amenities, Clarksville is an ideal place to call home.
If you are looking for a tranquil living environment in a vibrant city, Phillips Estates is the perfect choice for you. Contact us today to schedule a visit and experience the beauty of this incredible community firsthand.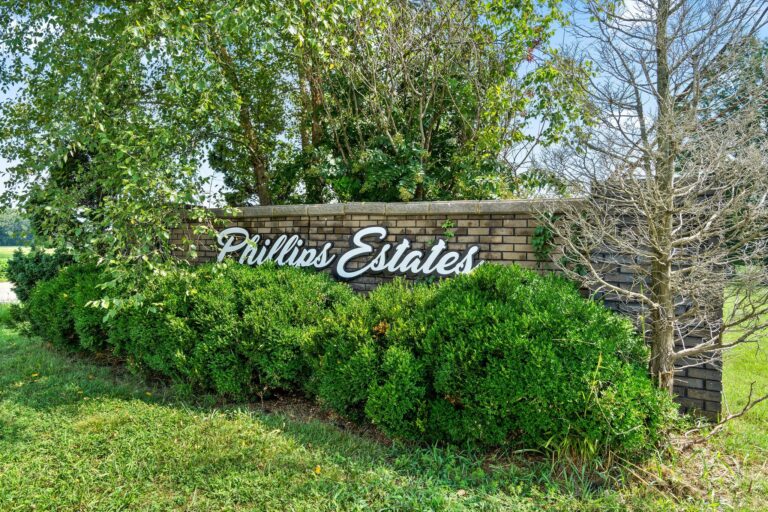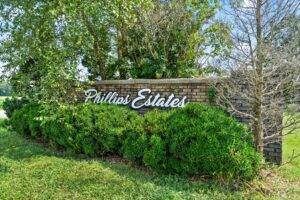 Overall, Phillips Estates is a desirable neighborhood for those seeking a comfortable and convenient living environment just outside of the city of Clarksville, Tennessee.
Homes for Sale in the Phillips Estates subdivision, Clarksville TN