Franklin TN Real Estate
Franklin TN homes for sale – Located just 20 miles south of Nashville, Franklin, TN is a beautiful city filled with rich history and culture. Known for its charming downtown area and breathtaking scenery, Franklin is a popular destination for homebuyers looking for a welcoming community to call home.
Whether you're searching for a charming historic home or a new modern development, Franklin, TN real estate has something for everyone. From luxury homes to affordable condos, there is a wide variety of properties available to suit every lifestyle and budget.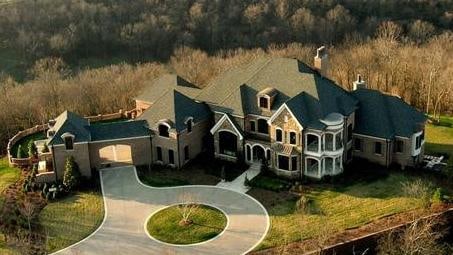 Franklin's real estate market has remained strong over the years, with a steady increase in home values and sales. With its excellent schools, diverse job opportunities, and thriving downtown area, it's no wonder Franklin is a popular choice for families, young professionals, and retirees alike.
If you're interested in buying or selling a home in Franklin, TN, our experienced real estate agents can guide you through the process. With our deep knowledge of the local market, we can help you find your dream home or get the best price for your property.
We understand that buying or selling a home can be a complex and emotional process, and we're here to make it as smooth and stress-free as possible. Our team of professional agents is dedicated to providing exceptional service, communication, and support throughout every step of the process.
Browse our website to explore Franklin, TN real estate listings, learn more about the local community, and connect with our team of experienced agents. Let us help you find your perfect home in beautiful Franklin, TN.
Franklin TN Real Estate $1750000+
Franklin TN Homes for Sale $801000+

Franklin Tennessee Real Estate




$350-800K
When people think of Franklin Tennessee Real Estate they tend to think of high-end million-dollar homes but there are still some very nice upper-middle-class homes available in the $350-700k range.  You just need a REALTOR who knows the area and is willing to work to find you the right home. Ron Dayley of Real Broker LLC is just that sort of REALTOR.  Tell him what you want and he will go out and narrow your search down to 1 or 2 perfect homes for you to look at, no wasting your valuable time looking at homes that don't fit your needs or budget.

Belle Meade homes for sale
Hendersonville TN homes for Sale
Belle Chase Farms, Franklin TN homes for sale
The Heights, Brentwood TN homes for sale