Cherry Acres
Discover the Serenity of Cherry Acres Subdivision in Clarksville, TN 
Are you a first-time home buyer dreaming of finding a place to call your own? A place where you can escape the challenges and uncertainties of renting? Look no further than the idyllic Cherry Acres subdivision nestled in the charming city of Clarksville, TN. Let me take you on a journey through the eyes of a first-time home buyer who found solace and joy within the welcoming embrace of this remarkable community.
As I ventured into the world of homeownership, I found myself entangled in a web of concerns and doubts. Affordability, financial stability, and the fear of making the wrong choice haunted my thoughts. But within the serene streets of Cherry Acres, I discovered a sanctuary that eased my worries and allowed me to breathe a sigh of relief.
Cherry Acres offers an unparalleled sense of affordability, a key pain point for many first-time buyers. The community understands the financial constraints that come with this milestone, and they have crafted housing options to suit a range of budgets. With reasonable prices and financing assistance programs, they ensure that the dream of owning a home is within reach for every eager homeowner.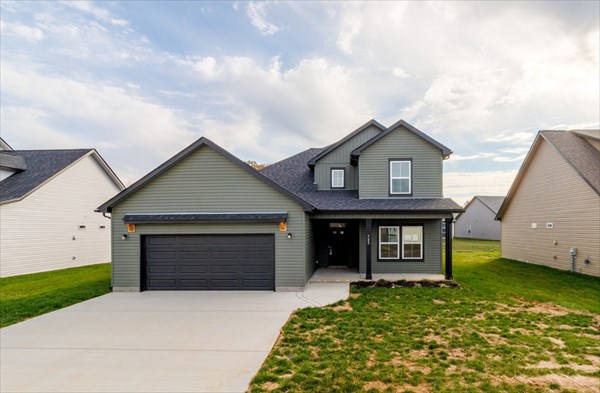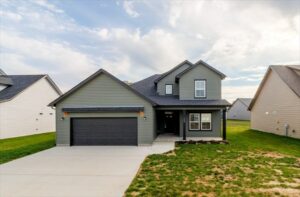 The tranquil ambiance of Cherry Acres creates an atmosphere of peace and contentment. Surrounded by lush greenery, the subdivision provides a respite from the chaos of the outside world. The nearby well-maintained parks, walking trails, and community spaces invite residents to reconnect with nature, fostering a sense of serenity and harmony.
Within the subdivision, you'll find a strong sense of community that nurtures growth, support, and lasting friendships. Neighbors in Cherry Acres embrace the spirit of togetherness, organizing regular events and gatherings that bring everyone closer. Whether it's a neighborhood barbecue, a community charity drive, or a simple evening stroll, the bonds forged in Cherry Acres are as solid as the foundations of its homes.
When I close my eyes and imagine life in Cherry Acres, I see myself waking up to the soft rays of the morning sun streaming through the windows of my dream home. I envision taking leisurely walks along the manicured sidewalks, greeted by friendly faces and the sound of laughter. I can almost taste the joy of hosting gatherings in my own backyard, and the pride of personalizing my space to reflect my unique style and taste.
Cherry Acres is more than just a subdivision; it's a sanctuary where dreams are nurtured and realized. It's a place where first-time home buyers can find solace from the pain points they once faced. So, if you're ready to embark on your homeownership journey and build a life of stability and fulfillment, look no further than Cherry Acres in beautiful Clarksville, TN. Your dream home and a warm, welcoming community await you here.
Come home to Cherry Acres and embrace a life of serenity and joy!