Introduction
Welcome to our comprehensive guide on brokered properties in Brentwood, TN. Whether you're a first-time homebuyer or a seasoned investor, this guide will provide you with valuable insights into the real estate market in Brentwood. We have curated a list of top-brokered properties in the area, along with detailed information about their respective brokerages. Additionally, we'll cover popular searches, schools, and property types, and offer guidance on purchasing a home in this desirable Tennessee city.
Homes Currently for Sale in Brentwood

Popular Searches in Brentwood, TN
When searching for brokered properties in Brentwood, TN, it's helpful to know what other prospective buyers are looking for. Here are some of the most popular searches in the area:
Luxury Homes: Discover exquisite luxury homes that offer unparalleled elegance and upscale amenities.
Family-Friendly Neighborhoods: Find neighborhoods known for their family-friendly environment, excellent schools, and community facilities.
New Construction: Explore newly constructed properties that feature modern designs, the latest technologies, and energy-efficient features.
Gated Communities: Experience the privacy and security offered by exclusive gated communities in Brentwood.
Ranch-Style Homes: Explore charming ranch-style homes that provide a single-level living experience and a relaxed lifestyle.
Schools in Brentwood, TN
For families with school-aged children, Brentwood offers a range of top-rated educational institutions. Here are some notable schools in the area:
Brentwood High School: Known for its rigorous academic programs and extracurricular activities, Brentwood High School is recognized as one of the best public high schools in Tennessee.
Ravenwood High School: With a strong emphasis on college preparation and a wide variety of athletic and artistic programs, Ravenwood High School is highly regarded in the community.
Lipscomb Elementary School: Lipscomb Elementary School provides a nurturing and inclusive environment for young learners, focusing on academic excellence and character development.
Brentwood Middle School: Brentwood Middle School offers a well-rounded curriculum and a range of extracurricular activities to foster students' holistic development.
Crockett Elementary School: Crockett Elementary School is known for its dedicated teachers, innovative teaching methods, and commitment to creating a positive learning environment.
Property Types in Brentwood, TN
Brentwood, TN, offers a diverse range of property types to suit various preferences and lifestyles. Here are some common property types you can find in the area:
Single-Family Homes: Ideal for families, single-family homes in Brentwood provide ample space, private yards, and a sense of community.
Condominiums: Condos offer a low-maintenance lifestyle and often come with desirable amenities such as fitness centers and swimming pools.
Townhomes: Townhomes provide a balance between a single-family home and a condo, offering more privacy than a condo and less maintenance than a house.
Luxury Estates: Brentwood boasts stunning luxury estates with expansive grounds, high-end finishes, and exceptional features such as private pools and gourmet kitchens.
Vacant Land: If you prefer to build your dream home from the ground up, there are vacant land options available in Brentwood.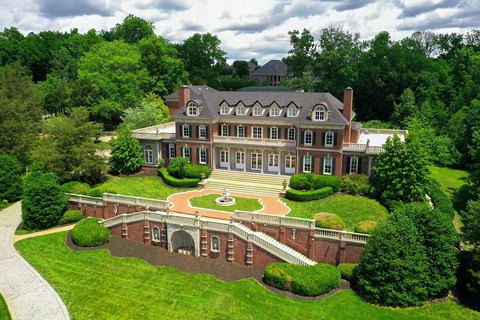 Guide to Purchasing a Home in Brentwood, TN
If you're considering purchasing a home in Brentwood, TN, it's important to navigate the process effectively. Here's a step-by-step guide to help you make informed decisions:
Determine Your Budget: Assess your financial situation and set a realistic budget for your home purchase, including down payment, closing costs, and ongoing expenses.
Mortgage Pre-Approval: Get pre-approved for a mortgage to determine the loan amount you qualify for and streamline the buying process.
Engage a Knowledgeable Realtor: Partner with an experienced real estate agent who specializes in the Brentwood market. They will help you find suitable properties, negotiate offers, and guide you through the closing process.
Property Research: Conduct thorough research on properties of interest, considering factors such as location, amenities, school districts, and future development plans.
Property Visits: Schedule visits to the shortlisted properties to get a firsthand feel for the neighborhood, property layout, and overall condition.
Home Inspection: Hire a professional home inspector to evaluate the property's condition and identify any potential issues that may affect your decision.
Negotiation and Offer: Work with your realtor to negotiate a fair price and craft a strong offer that takes into account market conditions and property value.
Closing Process: Once your offer is accepted, you'll enter the closing process, which involves completing the necessary paperwork, securing financing, and conducting a final walkthrough.
Moving and Settling In: Coordinate your move and make arrangements for utilities, insurance, and any necessary renovations or repairs.
Enjoy Your New Home: Finally, settle into your new home and take advantage of all the amenities and attractions Brentwood, TN, has to offer!
Brentwood TN Map

The map above provides an overview of Brentwood, TN, highlighting key neighborhoods, schools, shopping centers, and recreational areas. Use it as a reference to explore the city and identify areas of interest during your property search.
Conclusion
Congratulations on taking the first step toward finding your ideal property in Brentwood, TN! With this comprehensive guide, you now have a wealth of information about brokered properties, popular searches, schools, property types, and the home-buying process in the area. Remember to consult with a knowledgeable real estate agent who can further assist you in finding the perfect home that meets your unique needs and preferences. Good luck with your search, and may you find the perfect property in beautiful Brentwood, TN!