Ranch Style Homes in Clarksville TN
Until recently, the ranch home was the most popular home style in America and it's not surprising that Ranch style homes for sale in Clarksville TN are making a comeback as of late. However, have you ever stopped to wonder what made this style capture our hearts for decades? You will find examples of Ranch style homes for sale in Clarksville TN at the bottom of this page although some Realtors in this area bunch traditional/colonial-style homes with Ranches, you will see some non-ranch-style homes in the mix.
The inspiration for ranch-style homes as we know them today can be traced back to North American Spanish Colonial architecture. Like ranches, these homes often featured single-story options that were best for battling the Southwestern heat. Rooflines were low with wide eaves. These homes were often U-shaped rather than straight across, but it's easy to see the similarities.
The Classic Ranch style home or Rambler has the following Defining features;
Exterior:
A long, low-pitch roofline

A mix of materials on the exterior (most commonly stucco, wood, brick, or stone)

Cross-gabled, side-gabled, or hip roof

Deep, overhanging eaves

Large windows

Sliding glass doors

Attached Garages

Back patio
Interior:
Single story living

Open-concept living area, dining room, and kitchen

Separated bedrooms (usually three)

Full basement in certain areas

Simple adornments and architectural details

No stairs
With simple trappings and lots of opportunities for customization, it's no surprise that ranch homes are still popular today.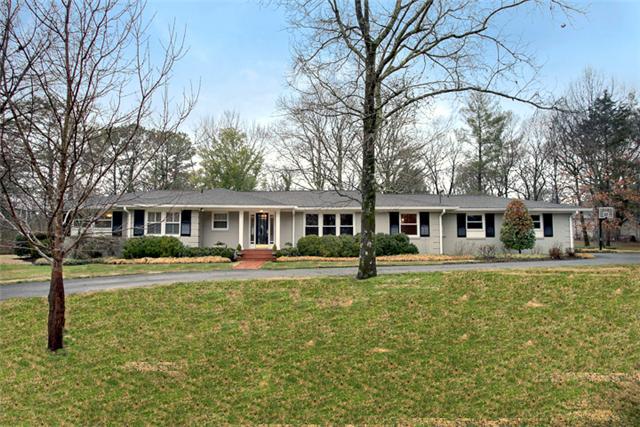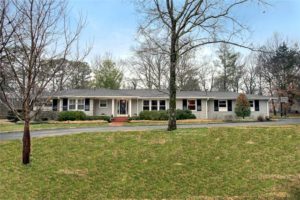 Ranch homes for sale in Clarksville TN | Single Story Homes


Ranch Style Homes Clarksville TN
Single Family Homes for sale