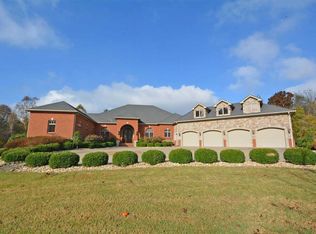 Lifestyles of the Rich and Famous right here in Montgomery County.
Would you like to see the best source of Clarksville Homes for Sale? Look no further! Have you ever dreamed of living in a beautiful mansion or an awesome estate home? These incredible Clarksville Homes are available now. These are the properties that you do not want to miss. Get them while they are still available. The Queen City's Real Estate Market is heating up quickly.
Why would you want to live in one of these homes?
*Million Dollar Views to Entertain your Friends and Associates
*Chef's Kitchens to create the most incredible Gourmet Meals for your Family
*Tranquil Gardens for Relaxing after a long day at work
*Infinity pools for Exercise and Enjoying time with your Children
*Architectural detailing that will Impress the most Discerning Guests.
*Slate Roofs for the Ultimate in Protection that lasts a lifetime.
*Wine Cellars to perfectly preserve your Ultimate Collection.
*Stream and waterfall in your Living Room.
See the Homes of the rich in Clarksville TN and Surrounding Areas HERE 
[gravityform id="3″ title="true" description="true"]
Clarksville Home Sales
Homes of the rich in Clarksville TN and Surrounding Areas