Dover and Buchanan Lake lots under $15k.
Welcome to our webpage about affordable lots in Dover and Buchanan, located in middle Tennessee! If you're looking for an opportunity to own land at an affordable price, this is the perfect place for you.
Dover is located in Stewart County, Tennessee and Buchananand is in Henry County Tennessee. These areas are known for their beautiful scenery and outdoor activities such as fishing, hunting, and hiking. You can enjoy the peacefulness of nature and the fresh air in these areas.
We have several lots available for sale in Dover and Buchanan for under $15,000. These lots are perfect for those who want to build a vacation home or a permanent residence. With affordable prices, you can purchase a lot without breaking the bank.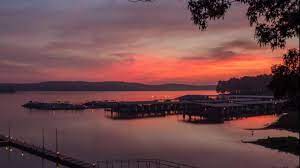 KY Lake Lots under 15k available in Dover and Buchanan TN

If you're interested in these lots or any other lots in the area, please contact us at Ron Dayley Realtor – Real Broker LLC for more information. We can provide you with details about the lots and help you find the perfect lot for your needs. We are committed to helping you find the perfect place to call home or to create a vacation home for your family.