Clarksville TN Neighborhoods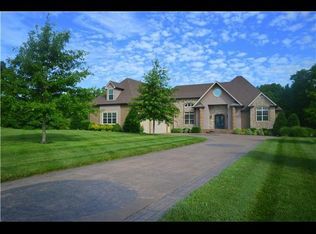 Are you thinking of moving to Clarksville TN?
Great, here are some of the neighborhoods in Clarksville. Stop by the office and pick up a neighborhood map.
Looking to buy a house in Clarksville TN?
Well, there are a lot of neighborhoods in Clarksville TN to look at and each one brings its own unique benefit to the table.  Price, location, type of home, lot size, age… they all come into play.  You need a REALTOR that knows which neighborhood fits what you are looking for.
Allen Park, Anderson Place, Applegrove, Arbour Greene, Ashland Heights, Ashland Hills, Ashton Place, Aspen Grove, Autumn Creek, Autumnwood Farms, Avalon, Azalea Trace,

Clarksville is full of different neighborhoods and subdivisions, new and old. Here is a list of most of the neighborhoods in town.
Bandywood, Barkers Mill, Barkwood, Basham Place, Beacon Hills, Bel Aire, Belle Chase, Belle Court, Belle Forest, Bellshire, Belmont, Bennington, Bentley Meadows, Benton Park, Birchwood, Birnam Wood, Bluegrass Downs, Bourne Place, Boxcroft, Boyd Acres, Boyd Farms, Bradbury Farms, Breckenridge, Brentwood, Briarwood, Brookhaven, Brownwood Farms, Buffalo Run,
Cabot Cove, Camelot Hills, Candlewood, Capitol Hill, Cedar Springs, Cedar Valley, Cedarbrook, Centerstone Village, Chalet Hills, Chapel Hil,l Chapel Ridge, Charlestown Estates, Cheekwood Trail, Chesterfield, Chestnut Grove, Chrisman Hills, Churchplace, Churchview Estates, Cider Ridge, Clover Glen, Clover Hills, Coleman Estates, Collier Estates, Colonial Village, Copeland Village, Copperstone, Country Country Club Estates, Countrybrook, Countryside Estates, Craigmont, Creekside Estates, Creekview Village, Creekwood, Crestview, Crestview Estates, Crestview North, Cross Pointe, Crosswinds, Cumberland Hills, Cunningham Farms, Cunningham Place,
Neighborhoods and subdivisions
Dale Terrace, Dalewood, Deer Hollow Estates, Deertrail, Denny Estates,
Eagles Bluff, Eagles Landing, Eastern Hills, Easthaven, Eastland Green, Eastwood Park, Ellington Chase, Ellington Gait, Elmwood,
Farmington, Fawn Meadows, Fields Of Northmeade, Fontainebleau, Forest Hills, Four Oaks, Fox Crossing, Fox Meadow, Foxmoor, Franklin Meadows,
Garland Hills, Garrettsburg, Garrettsburg Estates, Generals Ridge, Glen Ellen Landing, Glenwood, Governors Crossing, Grandview, Grassland East, Great Oaks, Green Acres, Green Valley, Greenbriar, Greenland Farms, Greenspoint, Greystone, Groves At Hearthstone,
Happy Hollow, Hazelwood, Hedgewood, Heritage Estates, Hermitage Estates, Hickory Wild, Hidden Springs, Hidden Valley, Highlands, Highlands West, Hilcroft, Hilldale Heights, Hillview Estates, Holly Point, Horse Creek, Hunters Point, Huntington Place,
Idaho Springs In The Country, Indian Hills, Ivy Bend,
Jackson Estates, Johnson Heights,
Kenwood, Keystone, Kingsbury Estates, Kingstons Cove, Kingswood, Kline Aly Estates,
Neighborhoods in Clarksville TN
Lafayette Pointe, Lafayette Terrace, Lafferty, Liberty Park, Linwood Heights,
Linwood, Long Estates, Louise Heights, Locust Run
Madison Summit, Magnolia Place, Maple Acres, Maple Park, Maplewood, Marquee Estates, Marymont, May Apple Estates, Mayfair, Mcclardy Manor, Meadow Lane, Meadow Wood Park, Morning Wood, Meadowbrook, Meadows Of Hearthstone, Meriwether Farms, Miller Addition, Miller Estates, Millstone Place, Millswood, Minglewood Acres, Monroe Estates, Montgomery Estates, Monticello,
Morrison Estates, Mossland,
Nicks Ridge, Noland Acres, North Haven, North Windwood, Northmeade, Northpark, Northridge, Northside Estates, Northwest Estates, Northwood Terrace,
Oak Park, Oakland Heights, Oakland Hills, Oakview Ridge, Oakwood, Old Towne Village, Olympic Village, Orchard At Davis Hills,
Page Estates, Park Lane, Parkvue Village, Patrick Place, Paula Heights, Peachers Mill, Peachtree, Peartree, Pembroke West, Pembrook Place, Phillips Estates, Pine Ridge, Plantation Estates, Poplar Hill, Prestwicke Place, Princeton Place, Promenade Hills,
Quail Ridge,
Ranch Hill, Reda Estates, Reserve At Oakland, Reserves at Sango Mills, Richview, Richview Park, Ridgeland, Ridgeland Estates, Ringgold Estates, River Heights, Riverbend Landing, Roanoke, Robin Lynn Hills, Rockford, Rossview, Rossview Place, Rudolphtown,
Sage Meadows, Sango Crossing, Sango Commons, Savannah, Savannah Chase, Savannah Lakes, Savannah West, Shelton Estates, Sherwood Forest, Singletree Estates, Somerset, South Ridge, Southern View, Stonehenge, Stones Manor, Sugartree, Summerfield, Summerhaven, Sunset Meadows,
Terraces Of Hearthstone, The Villages, Timber Springs, Turners Cove, Tuscany Fields, Twin Rivers, Tylertown Village, Terrace Villages,
Villas At Meriwether
Wellington Fields, West Creek, West Creek Farms, West Fork Hills, Whitehall, Whitewood Farm, Wildwood, West Willowbrook, Wilson Green, Wilsonway Estates, Windwood, Wingate, Wingate West, Woodford, Woodlawn, Woodlawn Estates,
York Meadows, Yorkshire Estates