Creating the Ultimate MMA and BJJ Home Gym: Unleash Your Potential
Are you a passionate Mixed Martial Arts (MMA) or Brazilian Jiu-Jitsu (BJJ) enthusiast looking to take your training to the next level? The journey to becoming a skilled fighter demands dedication, discipline, and a space where you can hone your skills consistently. That's where your own MMA and BJJ home gym comes into play. In this comprehensive guide, we'll help you design the perfect training sanctuary to elevate your combat game.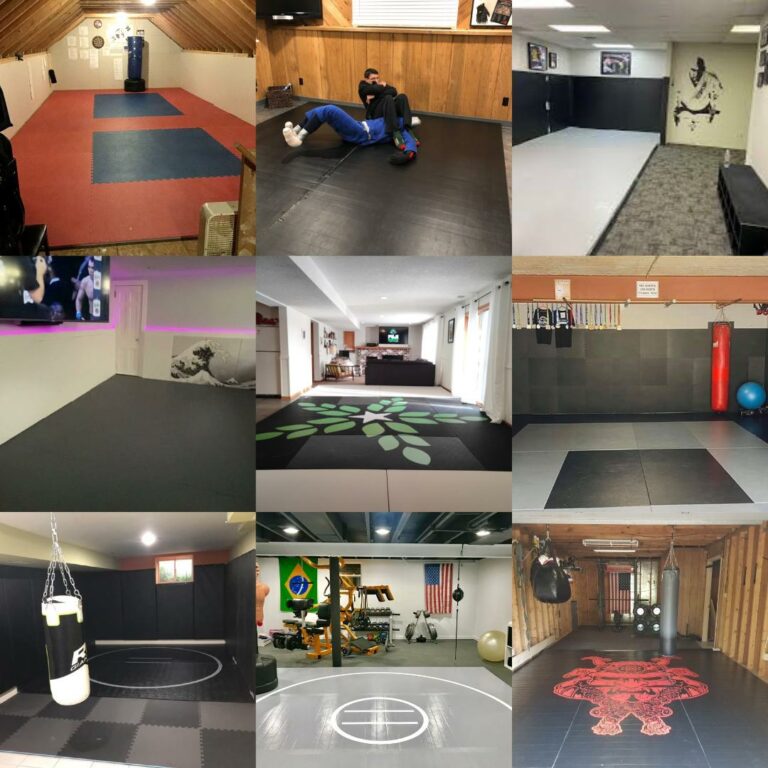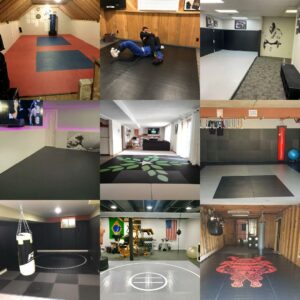 Selecting the Right Space for your Home MMA and BJJ Gym
Before you dive into assembling your dream home gym, you need to choose the right space (basement, garage, spare bedroom or den). It's essential that your training area provides enough room for movement, equipment, and safety. Here are some key considerations:
Room Size: Ideally, you should have a dedicated space that is at least 10′ x 10′. This allows for a full range of motion during sparring and ground work.
Flooring: Opt for high-quality mats designed for martial arts. These mats provide the necessary cushioning and grip to minimize the risk of injury.
Ceiling Height: Ensure your ceiling is high enough to accommodate any hanging equipment, such as heavy bags or pull-up bars.
Ventilation: Adequate ventilation is crucial to maintain a comfortable training environment.
Essential Equipment for your Home Gym
Now that you've secured the perfect space, it's time to equip your MMA and BJJ home gym with the tools you need for success. Here's a list of essential equipment to consider:
Heavy Bag: A heavy bag is a must-have for striking practice, enhancing your punching and kicking techniques.
Grappling Dummy: For solo practice and drilling, a grappling dummy is invaluable in perfecting your BJJ and ground game.
Mats: Invest in high-density, non-slip mats to ensure safety during intense training sessions. Companies like Zebra, Dollamur and Fuji make great options for home use.
Dumbbells and Kettlebells: Incorporate strength training into your routine with a variety of weights to choose from.
Pull-Up Bar: Strengthen your upper body with a sturdy pull-up bar that can be mounted in your gym space.
Timer and Round Bell: These help structure your workouts and mimic the timing of real fights.
Creating a Functional Layout
Efficient use of space is crucial in your home gym. Organize your equipment to maximize functionality and safety:
Zoning: Divide your space into zones for striking, ground work, and strength training. This ensures you have dedicated areas for each aspect of your training.
Equipment Placement: Position your heavy bag and grappling dummy in areas with sufficient clearance. Place your mirror strategically for technique checks.
Storage: Install shelves or racks to keep your equipment organized and easily accessible.
Lighting and Atmosphere
The right lighting and atmosphere can significantly impact your training experience. Consider these factors:
Lighting: Ensure your gym is well-lit with natural or bright LED lighting to prevent eye strain.
Music: Create a motivating playlist to keep you energized during workouts.
Motivational Decor: Hang posters, quotes, or artwork that inspire you to push your limits.
Safety First
Safety should always be a top priority in your home gym:
First Aid Kit: Keep a well-stocked first aid kit on hand for minor injuries.
Emergency Plan: Share your training schedule with a trusted friend or family member, and have a plan in case of emergencies.
Quality Gear: Invest in proper protective gear such as gloves, mouthguards, and headgear.
Training Routine
With your MMA and BJJ home gym set up, it's time to establish a consistent training routine. Here are some tips:
Schedule: Set a regular training schedule that you can stick to.
Variety: Mix up your workouts to prevent boredom and plateaus in progress.
Progress Tracking: Keep a training journal to monitor your improvement and identify areas for growth.
Professional Guidance: Consider online coaching or virtual classes to refine your skills further.
Maintaining Your Home MMA and BJJ Gym
To ensure your home gym remains in top condition, follow these maintenance guidelines:
Cleanliness: Regularly clean your mats and equipment to prevent the buildup of bacteria.
Equipment Inspection: Routinely inspect your gear for signs of wear and tear, and replace or repair as needed.
Organization: Keep your gym organized to maintain an inviting training environment.
MMA and BJJ home gyms are more than just a training space; it's your sanctuary for growth and self-improvement. By selecting the right space, equipping it with essential gear, creating a functional layout, and prioritizing safety, you'll be well on your way to dominating the world of martial arts. Remember, your dedication and commitment to your training will ultimately determine your success in the ring or on the mat.
When buying a house, think about your hobbies and how you would like to use your space. If you decide to use your garage, maybe you will want a 3 car garage instead of a 2 car garage. Call me 931-249-6598 and we can talk about your home and gym needs. – Ron Dayley The Black Belt of Real Estate