Woodlawn TN Listing Agent

Welcome to the webpage of Ron Dayley, your trusted Listing Agent specializing in the Woodlawn area of Clarksville, TN. With extensive knowledge of the local real estate market and a commitment to providing exceptional service, Ron is here to assist you in selling your property or finding your dream home in Woodlawn.
About Ron Dayley:
Ron is a licensed real estate agent with years of experience serving clients in the Woodlawn area. His dedication to professionalism, integrity, and client satisfaction has earned him a stellar reputation among buyers and sellers alike. Ron understands the unique qualities of the Woodlawn community and can provide valuable insights to help you make informed decisions.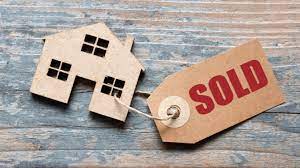 Selling Your Property:
When it comes to selling your property in Woodlawn, Ron is the Listing Agent you can rely on. He will work closely with you to assess the market value of your property, develop a strategic marketing plan, and showcase your home to potential buyers. Ron utilizes cutting-edge marketing techniques, including online listings, professional photography, and virtual tours, to maximize the exposure of your property and attract qualified buyers.
Buying a Home in Woodlawn:
If you're looking to buy a home in the Woodlawn area, Ron has the expertise and resources to assist you. He will take the time to understand your specific needs and preferences, and then guide you through the entire home-buying process. From identifying suitable properties to negotiating the best possible terms, Ron will be your advocate every step of the way, ensuring a smooth and successful transaction.
Why Choose Ron Dayley:
Ron's clients consistently choose him as their Listing Agent for several reasons. First and foremost, he prioritizes his clients' interests and goes above and beyond to deliver exceptional service. Ron's strong negotiation skills and attention to detail enable him to secure the best deals for his clients. Additionally, his extensive network and local market knowledge give him a competitive edge in the Woodlawn area.
Contact Ron Dayley:
If you're ready to sell your property or begin your search for a home in Woodlawn, Ron Dayley is here to assist you. You can reach out to him by phone or email to schedule a consultation. Ron looks forward to discussing your real estate goals and providing you with the guidance and expertise you need to achieve them. Don't hesitate to contact Ron Dayley today and experience the difference of working with a top-notch Listing Agent.
Homes for Sale in Woodlawn TN