Insurance Tips for Homeowners
Buying a new home is a major commitment. You invest time and money, and if all goes well, you find the home of your dreams. But what next? One of the most critical pieces in any homeowner's arsenal is insurance. You cannot buy a home without it, nor would you want to. Below are three essential insurance tips for new homeowners that will help prepare you for the next step in your adventure.
Review Your Homeowners Insurance Policy Carefully
Homeowners insurance is essential to protect your investment. Most people know this, so they just skim through their policy and assume they have everything they need. Many basic homeowners policies don't cover things like flood or earthquake damage, sewer backup, damage from pets, birds, insects, or rodents, pollution damage, or normal wear and tear.
Things like personal property, damage to other structures, loss of use, personal liability, flood, and earthquake damage might not be covered under a basic policy.  
Another option which some consider essential is Guaranteed Replacement Cost Coverage. This policy will cover the costs of completely rebuilding your home, even if the cost is above your policy's limit. If you own several high-value items such as jewelry, fur, coins, guns, or antiques, you might want to add Scheduled Personal Property Insurance to your policy as well.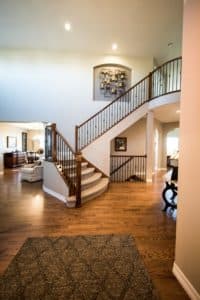 Life Insurance Can Help If You Can't
As a new homeowner, if you have a partner and children (or expect to have children), you'll want to purchase life insurance. Taking on a mortgage is a big financial obligation, and it's one your partner likely would not be able to cover on their own if something were to happen to you. If you already have life insurance, revisit your policy and consider increasing your coverage level. 
Bundle Auto with Homeowners Insurance
Although you probably already have an auto insurance provider, it's possible that combining your auto and homeowners insurance could save you money. Most people don't think about this when they buy a home, but saving wherever you can is always a good idea. Plus, you never know when factors affecting car insurance rates in your area might change, making a policy that seemed like the best deal at the time not such a great deal now.
When purchasing a home, you need to think about more than just the house. It's not only a matter of which schools are best or how low the loan rates are. Finding the right insurance coverage is just as essential to living comfortably as choosing the perfect home is.