Dickson TN area Real Estate
Dickson TN Homes for Sale – If you're looking to buy a home in Dickson, TN, you've come to the right place. Coldwell Banker keeps you up to date with the latest Dickson TN property listing – including new homes for sale, townhomes for sale, condos for sale, foreclosed homes for sale, and land for sale. With Clarksvillehomesales.us' mobile app and website, you can customize your Dickson TN home search to help find the right place for you, from the location you love to the number of bedrooms and bathrooms. You can get even more specific with a keyword search. Want to picture your new life in Dickson TN, I can help make it happen.
Dickson TN area Homes for Sale
Try checking out our interactive maps, photos, and school information. And when you're ready to talk to a Real Estate Agent, Coldwell Banker Conroy, Marable & Holleman has ratings and reviews written by our clients to help you find a great, Top Rated, REALTOR such as Ron Dayley. Ron is an Award Winning Realtor in both Sales and Listings. He will sort through all the Dickson TN homes for Sale and find the perfect one for you.
Let's get you MOVIN' today. Call, text or email and we will find you the home you have been dreaming of.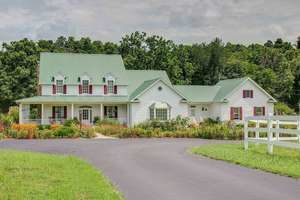 Ron Dayley
Coldwell Banker Conroy Marable & Holleman
111 South Riverside Dr.
Clarksville TN 37040
931-552-1700 office
931-249-6598 cell
www.clarksvillehomesales.us
Dickson TN Homes for Sale