Dickson TN area Real Estate
Dickson, TN homes for sale – Dickson is a charming town located in the heart of Middle Tennessee. Known for its natural beauty, small-town charm, and rich history, it's no wonder that the real estate market in this area is thriving. From sprawling estates to cozy starter homes, there is something for everyone in the Dickson area.
One of the most notable features of the Dickson real estate market is its affordability. Compared to many other areas in Tennessee, Dickson offers relatively affordable housing options, making it an attractive choice for both first-time homebuyers and those looking to relocate from more expensive areas.
For those interested in a rural lifestyle, Dickson offers plenty of opportunities for properties with land. There are many properties available with acreage, including farms, ranches, and wooded lots. These properties are perfect for those who enjoy outdoor activities like hiking, hunting, or fishing, or for those who simply want a quiet, peaceful place to call home.
For those who prefer a more urban lifestyle, the town of Dickson offers plenty of options as well. There are several residential neighborhoods within the town limits, offering easy access to schools, shopping, and other amenities. These neighborhoods range from cozy, established areas with tree-lined streets to newer developments with modern homes and amenities.
The Dickson real estate market is also a great place for investors looking for rental properties. With a growing population and a thriving economy, rental properties in Dickson are in high demand. From single-family homes to multi-unit complexes, there are plenty of options available for those looking to invest in rental properties in the area.
Overall, the Dickson, TN area real estate market is a great choice for anyone looking for an affordable, high-quality lifestyle in Middle Tennessee. With a variety of housing options, including rural properties, residential neighborhoods, and rental properties, there is something for everyone in this charming town.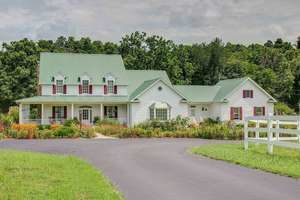 Dickson TN area Homes for Sale
Try checking out our interactive maps, photos, and school information. And when you're ready to talk to a Real Estate Agent, Coldwell Banker Conroy, Marable & Holleman has ratings and reviews written by our clients to help you find a great, Top Rated, REALTOR such as Ron Dayley. Ron is an Award Winning Realtor in both Sales and Listings. He will sort through all the Dickson TN homes for Sale and find the perfect one for you.
Let's get you MOVIN' today. Call, text, or email and we will find you the home you have been dreaming of.
Currently Available Homes for Sale in Dickson TN
Dickson TN Homes for Sale