Create An Inviting First Impression
Curb appeal is one of the fastest and cheapest ways to build equity in your home in Clarksville. With so many newer homes that have similar floorplans, what sets one apart from the next?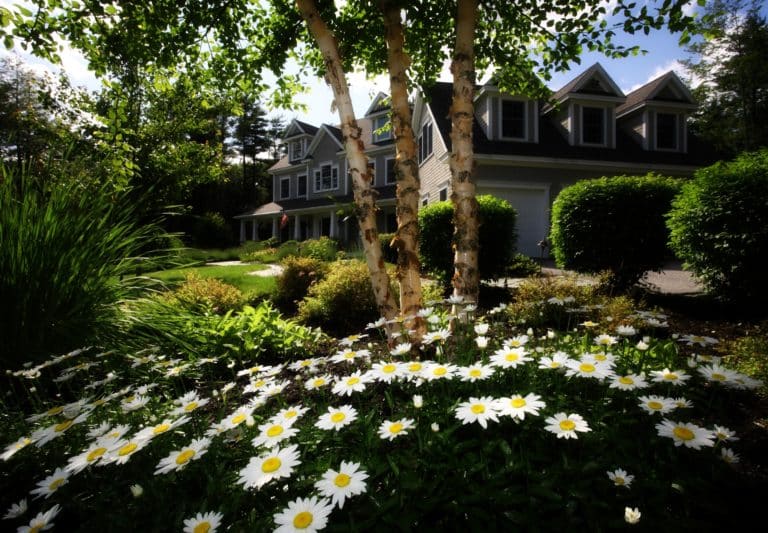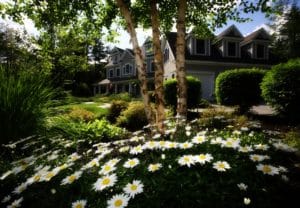 Landscape Design Can Help Sell Your Clarksville Home Fast
Despite being an often overlooked part of the home selling puzzle, 71% of homebuyers say that curb appeal has a major impact on their overall impression of a property. Sellers can easily and inexpensively improve their landscaping and design to stand out from comparable properties and get an edge over the competition. Winter home sellers often spruce up their property with festive lights and decor to stand out from their neighbors and create an inviting, cozy atmosphere; likewise, springtime sellers can take advantage of the warm, sunny days by adding low-maintenance landscaping and delightful accents to the front and back yards of a home.
Curb Appeal Brings Big ROI
Sellers often prioritize big-ticket renovations like kitchen or bathroom updates. While no one will disagree that these spaces should be clean, modern, and efficient, there is no doubt that refurbishing those spaces is usually costly and complicated. Refreshing curb appeal, on the other hand, can be inexpensive and simple. In fact, some real estate professionals will argue that the return on investment (ROI) for landscaping projects is tremendously more impressive than ROI for kitchens and bathrooms. Where you might only recoup 68% of the cost of a kitchen renovation, some realtors insist that an investment in landscaping could bring a staggering 215% return on home value. Building home equity in Clarksville TN isn't hard to do.
Sweat Equity And Simple Updates Make A Big Difference
Updated landscaping and improved curb appeal are projects that most home sellers can take on without a huge investment of time or money. Most often, simple sweat equity will yield impressive results: take a weekend to clean up debris like sticks and branches, pet waste, and broken lawn furniture. Simply clearing the clutter from the yard will create a more pleasing impression on any potential buyer. Think about what you would do on the inside of your home prior to an open house, like tidying off countertops and vacuuming, and apply those same principles to outside spaces. A few hours spent working in the yard costs only your time and makes a big difference. Home sellers can find low-cost garden accents to add personality to outdoor spaces, and there are countless low-maintenance, inexpensive lighting options on the market to make your yard shine.
Home sellers can make a real impact on how inviting and attractive their property is to potential buyers by paying attention to details like landscape design. Keeping outdoor spaces clutter-free and adding some personality with decorative accents can really give sellers the edge in competitive markets. Curb appeal can make or break a home sale, and it is a low-cost way to make a big impression on home buyers. Create an outdoor space that is clean, updated, and inviting to attract a motivated buyer and get the property sold fast. Now is a good time for building home equity in Clarksville TN.
Build Equity in Your Clarksville Home
There are lots of homes for sale in Clarksville TN, make yours stand out from the crowd.