Houses for sale in Henry County, Paris TN
Exploring the Vibrant Real Estate Market in Paris, TN
Paris TN Homes for Sale – Welcome to our comprehensive guide to the diverse and exciting real estate landscape in Paris, TN.
Discovering the Charming Neighborhoods
Paris, TN, is a city brimming with charm, boasting a variety of neighborhoods to suit different lifestyles and preferences. Let's delve into some of the most captivating areas, each offering its own unique character and appeal:
1. Historic Downtown Paris
As the heart of the city, Historic Downtown Paris showcases an enchanting blend of rich history and modern conveniences. With its tree-lined streets, beautifully preserved architecture, and a plethora of locally-owned shops, restaurants, and entertainment venues, this neighborhood offers a captivating living experience.
2. Lakefront Properties
For those seeking a tranquil retreat and a closer connection with nature, the lakefront properties in Paris, TN, are a true gem. Imagine waking up to breathtaking views of the shimmering waters, enjoying various water activities, and indulging in a serene lakeside lifestyle. It's an idyllic choice for those seeking peace and tranquility.
3. Family-Friendly Suburbs
Paris, TN, is also renowned for its family-friendly suburbs that provide a safe and welcoming environment for residents of all ages. These neighborhoods often feature spacious homes, well-maintained parks, and highly-rated schools, ensuring a high quality of life for families.
4. Thriving Rural Areas
If you prefer the charm and allure of rural living, Paris, TN, offers a range of properties in picturesque countryside settings. With vast expanses of greenery, peaceful surroundings, and a close-knit community, these rural areas provide a true escape from the hustle and bustle of city life.
.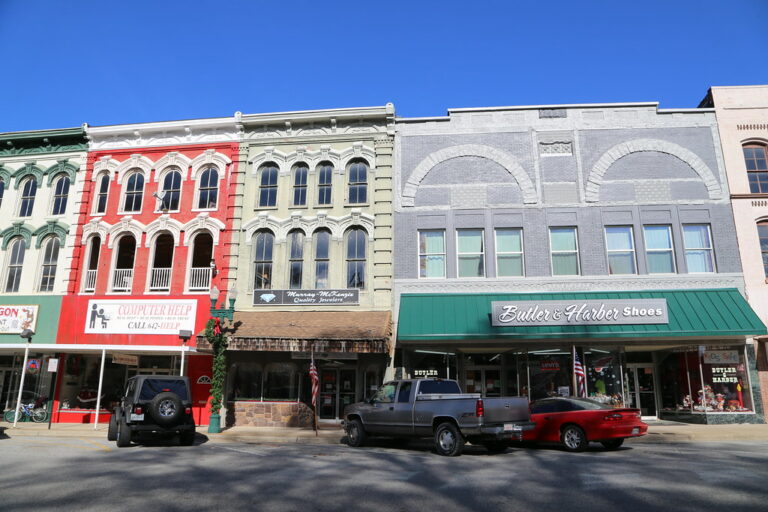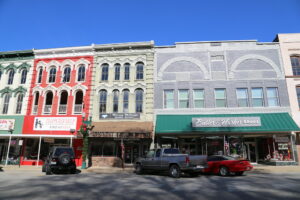 Exploring the Diverse Property Options
The 117 properties listed in Paris, TN, encompass a wide range of options to suit various needs and preferences. From cozy starter homes to luxurious estates, there is something for everyone. Let's explore some of the property types available:
Single-Family Homes
Ideal for those seeking a sense of privacy and independence, single-family homes are a popular choice in Paris, TN. These properties often feature spacious yards, multiple bedrooms, and ample living space, providing comfort and room for personalization.
Condominiums and Townhouses
For individuals desiring a low-maintenance lifestyle, condominiums and townhouses offer a perfect solution. These properties typically provide amenities such as community pools, fitness centers, and shared outdoor spaces, making them an attractive option for those who appreciate convenience and a sense of community.
Vacant Land and Lots
Investors and those with a vision for building their dream home will find a range of vacant land and lots available in Paris, TN. These properties present a unique opportunity to create a customized living space tailored to individual preferences, allowing for complete creative freedom.
Commercial Properties
Entrepreneurs and business owners looking to establish or expand their ventures can explore the array of commercial properties on offer in Paris, TN. From office spaces to retail establishments, the city provides a conducive environment for various business ventures.
Henry County Homes for Sale – Paris TN Homes for Sale

The Benefits of Investing in Paris, TN Real Estate
Homes for Sale in Paris TN – Investing in real estate in Paris, TN, offers numerous advantages, making it an attractive destination for buyers and investors. Here are some key benefits worth considering:
Affordability
Compared to larger metropolitan areas, Paris, TN, provides relatively affordable real estate options. This affordability allows buyers to acquire properties at competitive prices, making it an excellent opportunity for both first-time buyers and seasoned investors.
Strong Community Spirit
The close-knit community in Paris, TN, fosters a strong sense of belonging and camaraderie. Residents often enjoy friendly neighborhood interactions, community events, and a welcoming atmosphere, making it an ideal place to settle down and build meaningful connections.
Natural Beauty and Outdoor Recreation
Surrounded by the beauty of natural landscapes, Paris, TN, offers an abundance of outdoor activities for nature enthusiasts. From fishing and boating on the nearby Kentucky Lake to exploring the numerous parks and trails, there are endless opportunities to enjoy the great outdoors.
Growing Economy
Paris, TN, boasts a thriving economy supported by a range of industries, including healthcare, manufacturing, agriculture, and tourism. This economic stability contributes to a positive real estate market, providing investors with potential for growth and returns on their investments.
Paris TN Homes for Sale
With its captivating neighborhoods, diverse property options, and numerous benefits, Paris, TN, presents an enticing real estate market. Whether you're seeking a new place to call home or considering an investment opportunity, the properties listed by reputable real estate brokers offer a wealth of possibilities. Explore the charming streets, embrace the natural beauty, and discover the thriving community that awaits you in Paris, TN.
Contact Paris TN Realtor Ron Dayley at 931-249-6598
Henry County TN homes for sale | Homes for sale in Paris TN
Stewart County homes for sale 
Montgomery County homes for sale 
Paris TN Realtor – Ron Dayley