Profitable Strategies for Residential Real Estate in Clarksville, TN
Welcome to Your Guide to Real Estate Success in Clarksville, TN! Discover lucrative strategies and expert tips for making profitable residential real estate investments in this thriving area (You can make money in today's real estate market). With its growing population, strong local economy, and proximity to major cities like Nashville, Clarksville offers a wealth of opportunities for savvy investors. Whether you're interested in rental properties, fix-and-flip projects, or long-term appreciation, we'll provide you with the insights and strategies you need to succeed in this dynamic market.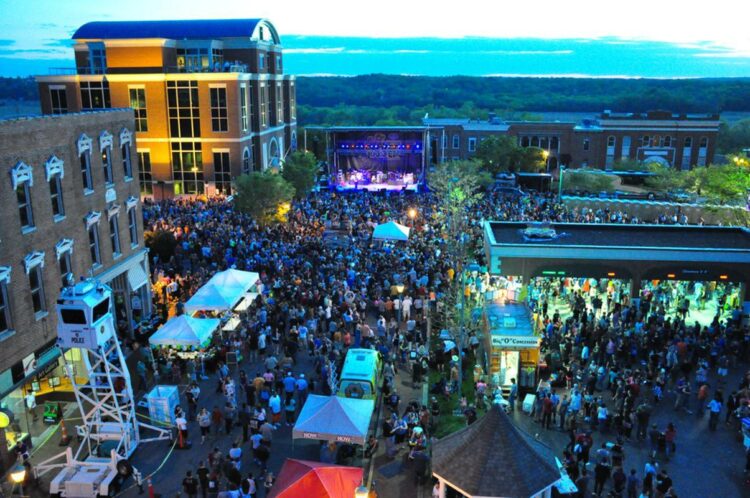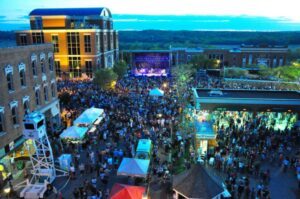 Rental Income in Clarksville, TN
Unlock a steady stream of income through rental properties in Clarksville, TN. With a growing population and a vibrant local economy, demand for rental homes is high. Invest in single-family homes, townhouses, or multi-unit properties and tap into a strong rental market. Targeting areas with high rental demand and understanding local rental dynamics will help you maximize your rental income potential in Clarksville.
Multi-Family Homes for Sale in Clarksville

Student Housing Opportunities
Clarksville is home to Austin Peay State University, attracting a large student population. Capitalize on this market by investing in student housing properties. Proximity to the university campus and desirable amenities can help you attract students and maximize rental income. Discover the benefits of investing in this niche market and explore the potential for steady returns.
Homes for Sale near APSU

Fix-and-Flip Projects in Clarksville
Clarksville's real estate market presents excellent opportunities for fix-and-flip investments. Identify distressed or undervalued properties in sought-after neighborhoods, purchase them at favorable prices, and renovate them to sell for a profit. With Clarksville's growing population and demand for updated homes, you can leverage these trends to maximize your returns. Careful property inspections, accurate cost estimations, and understanding buyer preferences are key to success in this strategy.
Fixer-Uppers in Clarksville

Military Housing Investments
The presence of Fort Campbell creates a consistent demand for housing from military personnel and their families. Take advantage of this market by investing in military housing options. Single-family homes, townhouses, or apartments in close proximity to the military base can be attractive to military tenants. Understanding their unique requirements and preferences, such as flexible lease terms and proximity to base amenities, will help you attract and retain tenants in this segment.
 Homes for Sale Near Fort Campbell

New Construction and Development
Clarksville's rapid growth and demand for housing create opportunities for new construction and development projects. Consider purchasing land for residential development or partnering with builders to construct new homes or multifamily properties. Conduct thorough market feasibility studies, stay updated on local zoning regulations, and assess infrastructure development plans to ensure successful projects and capitalize on the city's expanding housing market.
Land for Sale in Clarksville TN
Vacation Rental Investments
Clarksville's proximity to recreational areas, such as Lake Barkley,  Kentucky Lake, and Land Between the Lakes, offers opportunities for vacation rental investments. Acquire properties in desirable vacation destinations and market them as short-term rentals to tourists and outdoor enthusiasts. Leveraging online platforms like Airbnb can attract a steady stream of visitors and generate higher rental income during peak seasons. Unlock the potential of this growing market segment in Clarksville.
Waterfront Homes for Sale

Long-Term Appreciation in Clarksville
Investors can benefit from long-term appreciation in Clarksville's residential real estate market. The city's economic growth, favorable cost of living, and increasing demand make it an attractive area for long-term investments. Embrace a buy-and-hold strategy to potentially benefit from property appreciation, rental income, and potential tax advantages over time. Unlock the wealth-building potential of Clarksville's real estate market and secure your financial future.
Conclusion
You Can Make Money in today's real estate market; Clarksville, TN, offers a multitude of profitable opportunities for residential real estate investors. Whether you choose to generate rental income, pursue fix-and-flip projects, cater to the student or military housing markets, engage in new construction, or tap into vacation rentals, strategic investments in Clarksville can yield substantial returns. By understanding the local market, staying informed about trends, and implementing proven strategies, you can unlock the doors to real estate success in this thriving city. Take the first step towards your profitable residential real estate investments in Clarksville, TN, and embark on a path to financial prosperity.
Contact Ron Dayley for more information.