Welcome to Terrabrooke Subdivision in Brentwood, Tennessee! This lovely community is located just south of Nashville and is one of the most sought-after neighborhoods in the area. With its beautiful homes, fantastic amenities, and convenient location, it's easy to see why Terrabrooke is so popular.
Homes in Terrabrooke are typically large, luxurious, and built on spacious lots. Most homes feature modern amenities like gourmet kitchens, high-end appliances, and large master suites. The architecture is diverse, with a mix of traditional and contemporary styles that blend together seamlessly. The landscaping is also well-maintained, with plenty of greenery and trees that add to the community's natural beauty.
Terrabrooke Subdivision in Brentwood TN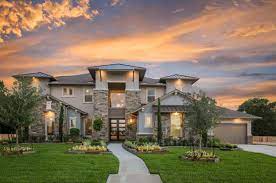 Residents of the Terrabrooke neighborhood enjoy a variety of amenities that make living here feel like a resort experience. The community features a clubhouse, fitness center, swimming pool, and tennis courts. There are also several parks and walking trails throughout the neighborhood, providing ample opportunities to get outside and enjoy nature.
One of the best things about Terrabrooke is its location. Brentwood is a charming town with a rich history and plenty of small-town charm. Residents can enjoy local shops, restaurants, and entertainment venues without ever having to leave town. And for those who want to explore further, downtown Nashville is just a short drive away.
Terrabrooke is also located near some of the best schools in the state, making it a popular choice for families with children. Williamson County Schools, which serves the area, is known for its high-quality education and excellent programs.
If you're looking for a luxurious and convenient place to call home in the Nashville area, Terrabrooke is an excellent choice. With its beautiful homes, top-notch amenities, and fantastic location, it's no wonder that this community is in such high demand. Come see for yourself why so many people love living in Terrabrooke!
All Homes currently available at Terrabrooke
Terrabrooke Brentwood subdivision, you can't do much better than this.
Call Ron Dayley to view these or any other beautiful property in the Nashville area.