Expanding your home might be one of the more interesting upgrades you can do. We all want to live in a perfect house that has everything we need, and a little extra if possible. However, that is not always a possibility for everyone. With that in mind, if you get an opportunity to do it, make sure to follow all procedures for expanding your home in Clarksville TN.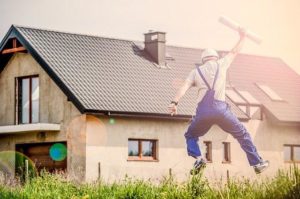 To help you with that, I will try to lead you through this process and give you useful tips and advice that should make everything smoother!
What is the procedure for expanding your home in Clarksville?
Expanding a home doesn't only mean having money to make some changes around the house. In reality, there are a lot of permits you have to acquire before you start expanding your home in Clarksville.
In some cases, these permits are needed for your protection. In other cases, you simply must acquire them so you could make changes without any legal consequences.
I strongly advise that you hire professional contractors when making changes to your place. If you obtain a permit for remodeling your home, you are responsible for it, no matter who does the work. That's why it is important to have experienced professionals who know what they are doing.
Nevertheless, even though the best approach is to hire custom home builders in Clarksville to help with the expansion, it is crucial to understand all aspects yourself.
Required permits
Since now you understand that there are permits you must acquire before expanding your home in Clarksville, let's see what they are:
structural permit
electrical permit
gas permit
plumbing permit
local permit
Each of these permits covers a different category, and it is a must before making any changes to your home.
Structural permit
Just like constructors must acquire a structural permit when there are new home constructions, it applies to any later changes as well. A structural permit is necessary only if you are making major changes to your home structure. For example, if you wish to build a new wall, or blow out an old one. You cannot make these kinds of changes without a permit.
Electrical permit
An electrical permit is required for all electrical changes around the house. That means even if you are changing one outlet. Furthermore, you are required to follow the latest standards when it comes to electrical wiring. This is required both for your safety, and the safety of constructors. Bad and outdated wiring can lead to terrible accidents.
Gas Permit
A gas permit is required only in a case where you want to add a new gas line to your household. If your home runs on electricity only, you can skip this one.
Plumbing permit
A plumbing permit is only necessary if you are changing the location of the plumbing elements, like a sink for example. Any other restorations that don't fall under that category do not require a plumbing permit.
Local permit
Local permits usually refer to any permits, rules, or regulations enforced by the county you live in.
Local permits in Clarksville TN
If you wish to follow the exact procedure for expanding your home in Clarksville, here are some of the local permits you must acquire.
building permit – includes any major changes to a home
demolition permit – required when tearing down any parts of your home
mechanical permit – also a necessity for any new construction or alterations on an existing home
barrier permit – this is a type of permit that must be issued before obtaining a pool permit
pool permit – pool permit is required for any pool that can hold 24 gallons of water or more.
Additional permits in Clarksville
Besides what was mentioned in the previous section, here are some additional permits you must require in Clarksville:
For all properties that are under 5 acres and not a part of a platted subdivision, a plat of the property will be required. This is recorded in the Register of Deed's office by Regional Planning Commission.
Another additional permit required is the yellow copy of the septic tank permit. You can obtain this in the Environmental Division of Ground Water Protection, or apply online on their official website.
If you wish to connect your driveway to a County Road, you will have to obtain a Driveway Permit. It is issued by the local County Highway Department. If you are connecting your property to a state highway, in that case, you have to reach out to your local State Highway Garage. Have in mind a Road Bond issued by the local County Highway Department is necessary before you can get a Building Permit.
Another thing you must get before obtaining a Building Permit is the Adequate Facilities Tax receipt. It must show that everything is paid in full.
Most popular house upgrades in Clarksville
Once you obtain all the necessary permits, you can start making changes to your home. As a cherry on top, let's look at some of the most popular home upgrades in Clarksville:
If space allows you to – try adding multiple fireplaces.
Purchasing stainless steel appliances adds to the value of your home.
A kitchen island and an Eat-In kitchen are the most popular additions to your cooking area. Also, it never hurts to get new kitchen appliances.
Hardwood floors are one of the best additions you can make to your home.
Do not be afraid to explore different roofing options.
Central air conditioning is becoming more and more popular.
Having a master bathroom is becoming a popular idea, and it is something that a lot of new homeowners want in their homes.
The procedure for expanding your home in Clarksville is explained!
I know it looks like a lot of information to sink in, but these are the requirements if you wish to follow a procedure for expanding your home in Clarksville. Have in mind that not having these permits will result in a lawsuit. Furthermore, if you don't obtain some permits and you have property damage or an accident in your home, you will not be able to claim home insurance. With that in mind, keep everything clean, obtain all permits and follow procedures till the end. Good luck!