5 Common Mistakes to Avoid When Selling Your Home
Selling your home can be an overwhelming and emotional experience, especially if it's your first time doing it. You can easily get confused with the amount of stuff you need to pay attention to and end up making oversights that could negatively affect your sale. However, knowing what mistakes to avoid when selling your home can ensure that the entire process ends with a successful sale. If you are not sure what they are, continue reading. We've done our research and selected the five most common mistakes you should do your best to avoid.
What mistakes to avoid when selling your home?
As home selling can be very stressful and overwhelming, oversights and mistakes can easily happen. By knowing what to avoid, you'll ensure your sale is quicker and simpler.
1. Not staging your home for sale
One of the biggest mistakes you can make is not to prepare your home for sale. Staging your home is critical as that way, you'll make sure to attract more buyers and increase the value of your property.
Home staging doesn't have to involve extensive renovations that cost a fortune but rather focuses on changing the smallest details as they can make a huge difference. Remember, staging your home is not about changing it entirely but about emphasizing its best features. Here's what you can consider:
Painting the walls – The cheapest way to refresh your home and give it a new look. It also provides a great return on investment.
Boosting curb appeal – As you want to make the best first impression, make sure your home looks good on the outside, too.
Decluttering and cleaning – Your home should be sparkling clean and clutter-free when potential buyers come to see it.
Patching and repairing – Make sure to address any potential issue and fix or replace anything broken.
Marketing – As buyers will most likely first look for homes online, consider virtual home staging, too.
Declutter – Home buyers what to picture themselves in the house, and remove personal items and large furniture, this will also help make the home seem roomier.
2. Overestimating your budget
Overestimating your budget is another thing that happens a lot, especially to first-time home sellers. To avoid this from happening to you, make sure to analyze your finances and set a realistic budget. From home staging expenses to closing costs, there are a lot of factors to consider when making your financial plan.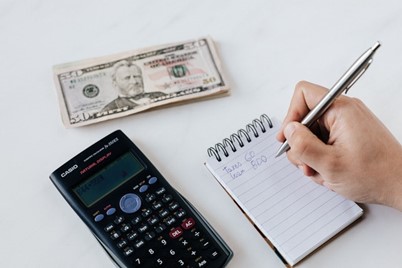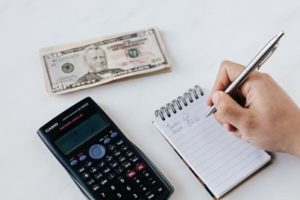 Don't forget the different taxes you'll have to pay. Also, many people fail to consider moving costs. However, they are significant, especially if you are in for a long-distance move. To find the best deal and get the best price, make sure to research moving rates and companies in advance.
3. Not hiring a real estate agent
Given that less than 10% of homes that are sold by owners (FSBO) actually end up selling, hiring a real estate agent is a good idea. Even though you'll pay a commission fee, you'll have an experienced ally on your side who will always have your best interests at heart.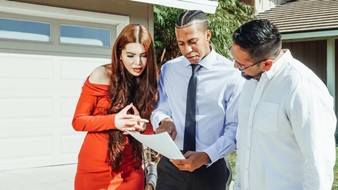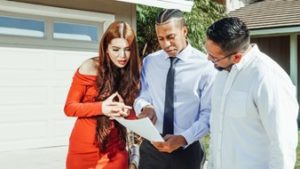 Your real estate agent can help you deal with all aspects of the home-selling process. For instance, an experienced real estate agent with good knowledge of the local market can help you set a fair and competitive price.
Also, they can handle negotiation better and address any unexpected issues that might come along. On top of that, they're familiar with all paperwork involved, so you can be sure every part of your real estate transaction will go smoothly.
4. Pricing your home incorrectly
Setting the right asking price is the key to having a successful sale. The best way to go is to get in touch with a great real estate agent who can provide you with a comparative market analysis which is crucial for determining a realistic asking price. Keep in mind that potential buyers will probably have this information, too so it's not a good idea to price your home too high.
Even though you might feel your home is worth more, remember that you have to base it on comparable homes in the area. Overpriced homes generally don't sell or take much longer to be sold. It's much better to underprice your home, this will help generate more interest and possibly get you multiple offers. You can always refuse the ones you feel are too low.
5. Not being open-minded and honest with buyers
When selling your home, you will probably run into some obstacles along the way and face challenges you'll have to overcome. In the ideal world, you'd put your home on the market, ask for a specific price and have a cash buyer knocking a couple of days later. As that seldom happens, it's essential to arm yourself with patience.
During the entire process, make sure to keep an open mind. For example, let's say you received an offer that's too low for you. The worst thing you can do is dismiss it, as many buyers test the field by submitting a lowball offer. However, that doesn't have to mean they aren't willing to negotiate and pay a realistic price for your home.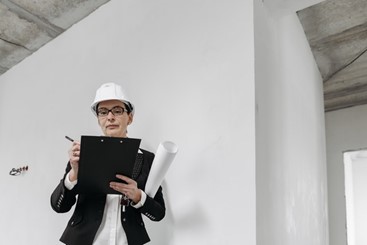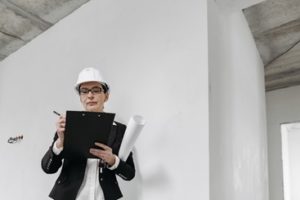 Most importantly, be honest with potential buyers and don't hide any issues, no matter how big or small. There is no way you can get away with it. Any problem will be revealed during a home inspection which can break your sale and negatively influence your reputation. Most buyers don't want to buy a property that requires further investments, so it's much better to get everything fixed and prepared ahead of time.
The bottom line
The key to a successful sale is preparing well in advance, both mentally and physically. You should arm yourself with patience and be ready for less-than-ideal scenarios. However, if you make sure to remember the 5 most common mistakes to avoid when selling your home we've listed above, you'll ensure the entire process goes more efficiently and with less stress. Good luck!
These are our 5 Common mistakes to avoid when selling a home in Clarksville TN. These aren't all the mistakes to avoid when selling a house, there are more and I would be happy to sit down and talk about them with you, even if you are doing a FSBO.
Here is another helpful article on the subject.
What you should know before buying and selling a home in Clarksville TN