You may have heard that Money.com has selected Clarksville TN as the best place to live in the USA so now you want to buy an investment property in Clarksville. How do you go about buying a house or a Multi-family rental property in a city or state you've never been to? Well, I am going to walk you through this process.
An average house hunt lasts between six months to a full year. During that time, a buyer talks to their real estate agent visits open houses, and deals with all the necessary paperwork. So, is all this possible without you being physically present in the area where you would like to buy? Well, yes. But, this doesn't make it easy. In order to find and buy a house remotely, you will need to deal with ample preparation. So, let's not waste any time, and let's see how you will deal with hurdles that stand in your way.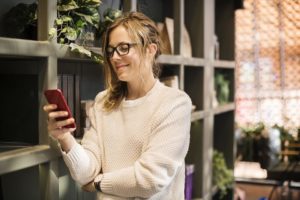 You cannot hope to buy a house remotely without getting the right real estate agent. Some of you may hope that by being vigilant online and by contacting the right people you may find a decent piece of real estate all by yourself. While doing these things can be somewhat useful, trust us: trying to find a house without a professional agent at your side is like trying to ride a bike without wheels. You can try, but you aren't going to get very far.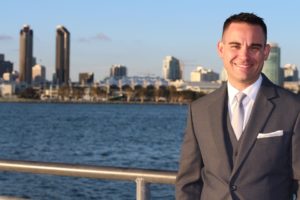 You need to have a capable real estate agent by your side in order to buy a house remotely.
So, how are you to find a decent real estate agent to help you out? Here are a couple of things you can do to ensure that the agent you hire is worth the time and money spent.
With any luck, they should be able to find you the home you are looking for and snatch it for you in record time.
Look locally
The first guideline you should abide by is that you need to look locally for real estate agents. By this, we mean that if you want to buy a home in Clarksville TN, find a real estate agent who is situated in Clarksville. The real estate market is always changing and adapting, and you need to hire someone who has their finger on the pulse of the market. This is why it is absolutely paramount that you find a locally situated real estate agent. Only with their knowledge, leads, and contacts will it be possible for you to find a good home and manage to offer a price before someone else grabs it from you.
Online ratings and testimonials
Now, once you look into active agents in your preferred area, you will probably find that there are multiple. After all, agents don't limit themselves to a block or two, which is why a lot of them have overlapping areas. So, how are you to filter out between them? Our advice is to first look for reviews and testimonials. An experienced agent will have a plethora of satisfied ex-clients who should share their experience and impressions.
Try to only work with top real estate agents. You can risk working with an upstart agent, but only if you are looking for a home locally. If you want to buy a house remotely, you will not have the luxury of working with inexperienced realtors. Also, no matter the experience, remember to check if the agents have the necessary licenses and paperwork.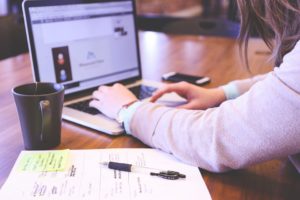 Remember, there is no such thing as doing too many background checks.
Conduct interviews
Unfortunately, reviews and testimonials won't be enough. In order to ensure that you have the right person by your side, you will need to conduct an interview. During this interview, you need to explain your situation and see if the real estate agent is capable of handling it. Ask them whether they handled similar situations in the past and whether they have any advice for you.
They can also give you tips on how to easily move here and which movers to hire. And knowing that you can get cheaper movers during certain seasons or that portable storage units can be very useful, is something that can change your whole relocation. So, try to talk with your real estate agent as much as you can in order to see how capable and helpful they really are.
Things to attend to in order to buy a house remotely
With a competent, experienced real estate agent by your side, you are almost set for buying a house remotely. The only thing that remains is to deal with the rest of the preparations. Mind you that, besides finding you a decent home, your realtor will be your best source of information and advice. Just like moving companies like AAA Insta-Move Orlando will be your best source of advice for moving into your new home. So, if anything pops into your head regarding purchase preparation or legal paperwork, consider talking with an experienced professional.
Prepare paperwork
It is always a good idea to have all the necessary paperwork ready the moment you start looking for a home. Remember, a good opportunity can come out of nowhere. And, the only way for you to make the most out of it is to have your paperwork ready to go. Also, you need to check what kinds of insurances there are and which ones you need to have. This is especially important to keep in mind if you plan on getting a mortgage for your new home. For that, you will have to talk to different banks and find out which one gives you the best conditions.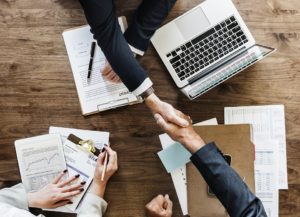 You need to have your paperwork ready in order to make an offer at a moment's notice.
Check the neighborhood
Another thing you should do is to visit your future neighborhood at least once before purchasing a home there. This will not only give you the opportunity to meet your real estate agent in person, but you will also see how good the neighborhood actually is. But if this isn't possible, Realtors like Ron Dayley of Coldwell Banker Conroy, Marable, and Holleman in Clarksville TN will gladly go and video the neighborhood for you at different times of the day. "I have done this many times for my clients over the years, it will help give them a sense of where they are investing their money and the kind of neighborhood they are buying into" – Ron Dayley.
Don't get us wrong. Doing online research like knowing median household income and checking for schools is important. But, to get the true feel of your future neighborhood, you should consider visiting it. That way, you will have a much easier time settling into it.
Related article:
Why are people from IL moving to Clarksville TN?