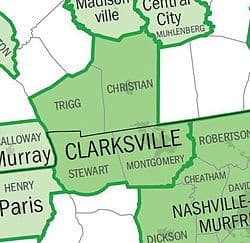 There are some great little communities in the surrounding areas of Clarksville TN and I am happy to service each and every one of them.  If you are looking to buy or sell in any of the following areas, I would be happy to talk to you about Properties for sale in Counties surrounding Montgomery County TN.
Montgomery County TN – Clarksville, Cunningham, Dotsonville, Excell, Fredonia, Needmore, New Providence, Oak Plains, Oakwood, Oakridge, Organs Crossroads, Palmyra, Port Royal, Sango, Southside, Shiloh, Rossview, St. Bethlehem, Sailors Rest, Tarsus, Woodlawn.
Humphreys County TN – Waverly, McEwen, Hurricane Mills, New Johnsonville.
Stewart County TN – Dover, Bear Spring, Big Rock, Bumpus Mills, Indian Mound.
Houston County TN – Erin, Tennessee Ridge, McKinnon, Stewart.
Cheatham County TN – Pleasant View, Ashland City, Kingston Springs, Pegram, Bellsburg, Bell Town, Champmansboro, Craggie Hope, Joelton, Shacklett.
Dickson County TN – Charlotte, Burns, Sladen, Vanleer, White Bluff.
Robertson County TN – Adams, Ceder Hill, Cross Plains, Millersville, Orlinda, Portland, Ridgetop, Springfield, White House, Coopertown, Greenbrier, Barren Plains, Port Royal.
Each community brings its own unique flavor to your home search.  Each one has its own character and charm and prices vary widely from area to area.  Give me a call and let's find you that perfect gem of a home.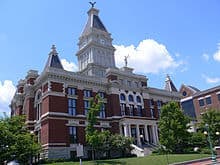 Counties surrounding Montgomery County TN