8 Steps to Selling a House in Clarksville TN
1. MEET WITH RON DAYLEY REALTOR® – 8 Steps to Selling a Home in Clarksville TN
Discuss the reason for selling and what your expectations are.
Your Realtor will prepare a custom market analysis for you of properties that have recently sold in your area. This is an essential step in determining the potential value of your property.
Determine a Listing Price and Marketing Strategy for your property.
2. PREPARE THE HOME TO BE PUT ON MARKET
Your Realtor will take measurements, and professional photos, and verify tax and school information in preparation to list your home for sale.
You will fill out a Seller's Disclosure and other related documents detailing the current condition of the property.
Buyers are looking at multiple homes when determining what will be right for them. Make sure your home is presented in its best light by making sure any repairs, organization, and staging are done prior to your home being shown to potential buyers.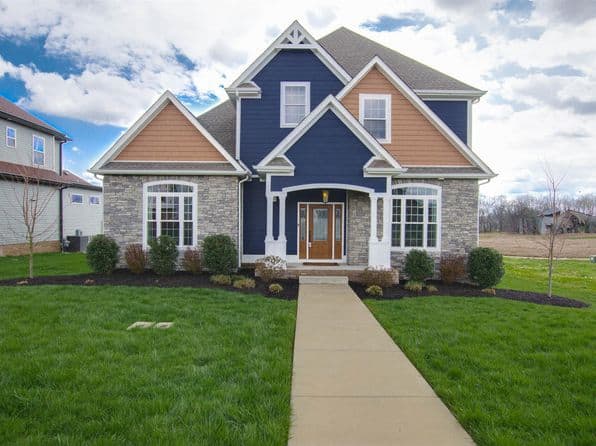 3. SHOW SHOW SHOW! – Steps to Selling a Home in Clarksville TN
Schedule with your Realtor on how to show your property to potential buyers.
Your Realtor or a licensed Buyer's Realtor will always be present for any showings or open houses.
Interested buyers will likely come back to see the house again in what is commonly called a "second showing", which is great news!
4. YOU HAVE AN OFFER FROM A BUYER! – GETTING A HOUSE UNDER CONTRACT
Meet with your Realtor to review a Contract presented by the Buyer. Your Realtor will need to have the following to complete this:

Your Legal names and best contact information to receive legal documents
Sign the Sellers Disclosure

Negotiate the Offer
Come to an Agreement- Hooray!!!

 Buyer and Seller agree to all terms of the Contract, everyone signs it, and the buyer's checks and signed contract are delivered to the Title Company and Sellers Agent
5. OPTION PERIOD
Have a Home Inspection performed and negotiate any necessary repairs
Title Insurance

8 Steps to Selling a Home in Clarksville TN
6. PRIOR TO CLOSING DAY
The lender will order an appraisal of the home
Schedule any necessary repairs according to the contract
The loan was sent for Approval
Upon Loan Approval- The title Company sends out a HUD1 that details all the fees associated with the closing. It will include:

How much your proceeds from the sale will be
What additional documents you will need to submit prior to closing
Commissions and fees associated with the sale

Notify the Insurance company about the sale and closing date of the home
Set up for the utilities to be turned over
Schedule movers
Do a final walk-through to make sure the home is in agreed-upon condition
7. CLOSING DAY
Buyers, Realtor, Title Agent, and Loan Officer meet at Title Company to:

Sign all Title and Loan Documents
Receive payment with a certified check or wire transfer

Your home is now SOLD!
8. 1031 EXCHANGE
A 1031 Exchange is a Powerful Tax Deferral Opportunity. Learn more about this well-established provision.
Follow these Steps to Selling a Home in Clarksville TN and you should have your house sold quickly.
Selling your house in Clarksville TN
Steps to Selling a Home in Clarksville TN