Is Clarksville, TN a Good Place to Live?
Discover the Enchanting Charms of This Vibrant City
Are you searching for the perfect place to call home? Look no further than Clarksville, TN. Nestled in the heart of Tennessee, this city offers a plethora of reasons why it is a truly wonderful place to live. From its thriving economy to its welcoming community and stunning natural beauty, Clarksville has something for everyone. Join us as we explore the enchanting charms of this vibrant city and discover why it may just be the perfect place for you to build a fulfilling life.
Thriving Economy and Job Opportunities
One of the key factors to consider when choosing a place to live is the local economy. In this regard, Clarksville shines brightly. With a robust and diverse economy, the city offers numerous job opportunities across various industries. From manufacturing and healthcare to education and government, there is a wide range of employment options to suit different skills and interests. Whether you're seeking career growth or new business ventures, Clarksville provides a supportive environment that fosters success.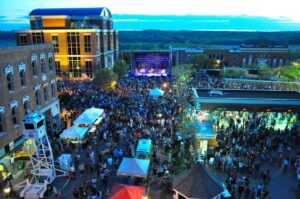 Affordable Cost of Living
Clarksville is known for its affordable cost of living, making it an attractive destination for individuals and families alike. Housing prices are reasonable, allowing you to find a comfortable home that fits your budget. Additionally, everyday expenses such as groceries, transportation, and healthcare are generally more affordable compared to larger metropolitan areas. This affordability factor enables residents to enjoy a higher quality of life without sacrificing financial stability.
Strong Sense of Community
One of the greatest strengths of Clarksville lies in its strong sense of community. The city welcomes newcomers with open arms and fosters a warm and friendly atmosphere. You'll find a tight-knit community where neighbors become friends and everyone is willing to lend a helping hand. Clarksville's residents take pride in their city and actively participate in community events, festivals, and volunteer initiatives. Building connections and forming meaningful relationships is effortless, creating a true sense of belonging that enriches daily life.
Education and Family-Friendly Environment
For families with children, Clarksville offers excellent educational opportunities. The city boasts a reputable school system that is committed to providing quality education. From elementary to high school, your children will have access to dedicated teachers and a supportive learning environment. Additionally, Clarksville is home to Austin Peay State University, a thriving institution that offers a wide range of academic programs for higher education seekers.
Clarksville TN, a Great Place to Live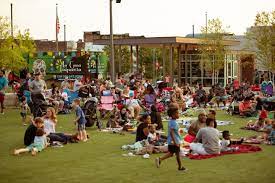 Natural Beauty and Outdoor Recreation
Nature enthusiasts will be captivated by Clarksville's stunning natural beauty. Surrounded by picturesque landscapes, including the Cumberland River and the rolling hills of Middle Tennessee, the city offers a myriad of outdoor recreational activities. Explore scenic hiking trails, go fishing or boating on the river, or simply immerse yourself in the tranquility of nature. Clarksville's abundance of parks and green spaces provides the perfect backdrop for outdoor adventures and moments of relaxation.
Proximity to Nashville and Convenient Amenities
While Clarksville offers its own unique charm, it is also conveniently located just a short drive from the bustling city of Nashville. Residents can enjoy the best of both worlds – the peacefulness of Clarksville's small-town atmosphere and the vibrant cultural and entertainment offerings of Nashville. From live music and world-class dining to professional sports events and shopping, Nashville's amenities are within reach, allowing for endless exploration and entertainment.
In conclusion, Clarksville, TN is undeniably a fantastic place to live. With its thriving economy, affordable cost of living, a strong sense of community, excellent education options, breathtaking natural beauty, and proximity to Nashville, the city offers an ideal blend of opportunities and amenities. Whether you're starting a new chapter in your life, raising a family, or seeking a place to retire, Clarksville welcomes you with open arms and promises a fulfilling and enjoyable lifestyle. So why